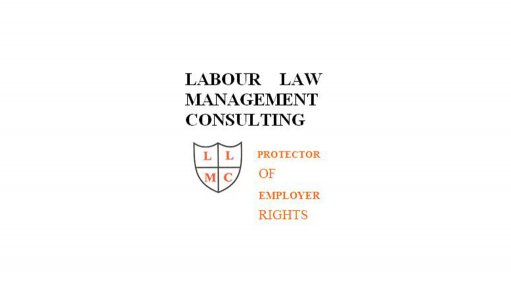 Invitation to our Online Seminar
LABOUR LAW MANAGEMENT CONSULTING and BAGRAIMS ATTORNEYS are proud to announce their online seminar on Retrenchment and the Covid-19 Environment.
COVID-19 has impacted most workplaces quite drastically.
Employers across the country have the daunting task of returning their businesses to profitability while still complying with highly restrictive labour legislation as well as the lockdown regulations.
This seminar, presented by Michael Bagraim and Ivan Israelstam, both leading figures in the labour law field, assists you to stabilise the finances and structures of your organisation in the wake of COVID-19 while complying with the law. The presenters will cover the following:
Overview of:

Section 189 of the LRA
Code of good practice on retrenchment
Retrenchment case law

Procedural and substantive fairness
The legal requirement to avoid retrenchment
The strategic and operational need for businesses to avoid staff cutbacks
Alternatives to retrenchment
The CCMA and Labour Court – preparation for and litigating retrenchment cases
Covid-19 and cost cutbacks:

Temporary layoff
Short time
Getting your employees' agreement to cost-cutting measures
Reduction of the pay of employees working full time
Forcing employees to take annual leave
Retrenching during Covid-19
Retrenching ill and quarantined employees
Dealing with Covid-19 vulnerable employees
Consulting while complying with social distancing and mask wearing regulations

Consequences of the failure of businesses to achieve the balance between business revival and legal compliance.
Event Details:
DATE: 12 March 2021
TIME: 9h00-13h00
PLATFORM: Zoom
COST Excl VAT: R500,00
ENQUIRIES: Ronni at ronni@labourlawadvice.co.za or Tel: 084 521 7492
Ivan Israelstam is a leading practitioner in labour law and labour relations management with over 30 years' experience. He has a social sciences degree from the University of the Witwatersrand and an IPM Diploma in Human Resource Management and Training.
Michael Bagraim is an admitted Advocate in the Supreme Court of South Africa with over 30 years' experience in labour law. He is a lecturer and media commentator, member of the Labour Law Committee of the Law Society of The Cape of Good Hope and the Cape Town Attorneys Association, President of the Cape Chamber of Commerce & Industry in 2010 and shadow Minister of Labour in Parliament. He has a BA LLB and numerous courses on Industrial Relations.