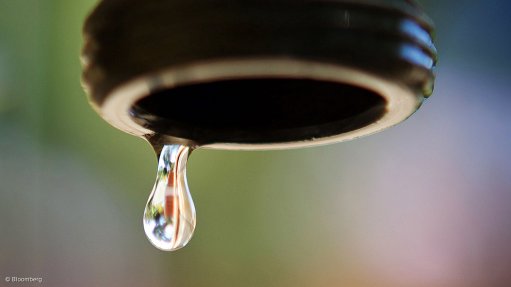 Photo by: Bloomberg
The people of Alicedale are being denied their basic human right to water by the uncaring ANC led Makana Local Municipality.
Last week the community of Alicedale had to suffer through five days without water, receiving water only on Saturday, 16 January 2021, due to an inefficient solar-powered borehole.
In 2020 the Makana Municipality received drought funding from the Sarah Baartman District Municipality and with Day Zero imminent, Council took a resolution to drill boreholes across the Makana area.
A borehole site was identified in Alicedale, but the borehole was never drilled. Currently, Alicedale receives water from an existing borehole that makes use of solar power to provide it with electricity. However, a lack of sunlight regularly leads to the borehole not being able to pump water to the local water treatment works.
The water crisis in Alicedale is compounded by the current water restrictions being implemented in the Makana Municipality. Alicedale currently receives water on a Monday, Wednesday, Friday and Saturday, but the solar-powered borehole leads to intermittent water supply on these days.
To mitigate this problem, the Municipality has put water tanks in place which get filled every Wednesday and Friday. Due to this inconsistent supply, people gather in large numbers, wait for hours and then get involved in fights to secure water for their families. These large gatherings are also super-spreader events while the Covid-19 pandemic is raging through our country. (See pictures here and here)
I will now write to the Municipal Manager to suggest the following short-term solutions to problems at the existing borehole:
Install suitable storage batteries at the borehole to store solar energy for use at night.
Install a suitable electrical supply to drive the water pump at the borehole.
Install a booster pump to ensure a continuous water supply from the New Year's Dam.
I will also request that the Municipality must intensify its efforts to immediately drill the additional borehole at the site that was identified for this purpose.
The DA will continue to fight for the dignity of all residents' and ensure that the long-suffering community of Alicedale can benefit from every drop of life-giving water.
Issued by The DA