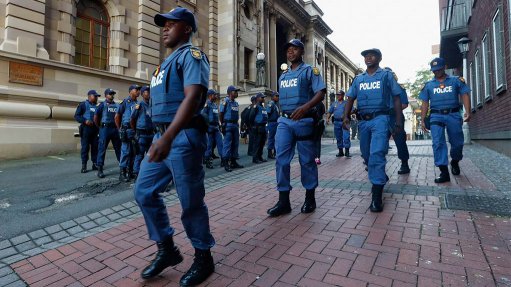 Residents of Alberton, Ekurhuleni have been left to the mercy of criminals as a result of underperformance by the South African Police Service (SAPS).
Crime statistics for the first quarter of this year indicate that Alberton experienced a 45% increase in TRIO Crimes (residential robbery, car hijacking and business robbery) year on year.
Alberton is the third worst performing precinct in Gauteng for robberies at a non-residential premises with a 325% increase year on year and it is the fifth worst performing precinct for truck hijacking in Gauteng and the sixth worst country wide, with a 1000% increase.
Ekurhuleni's 39% unemployment rate has exacerbated crime in the Metro, as the current ANC-led administration has done little to create an environment conducive to economic growth. In fact, under the ANC, the economy of Ekurhuleni has been plunged into a downward spiral.
Socio-economic conditions contribute to these sky-rocketing crime statistics.
The DA has a plan to ensure that the economy of Ekurhuleni is resuscitated and that our people do not have to turn to criminal activities to put food on the table. Our local government economic strategy contained in our manifesto prioritises sustainable growth and economic inclusion.
If Ekurhuleni works, our communities work.
To strengthen law enforcement in the municipality, the DA will initiate The Law Enforcement Advancement Plan (LEAP), which has yielded numerous successes in the DA run City of Cape Town.
This initiative puts more boots on the ground to assist the work of SAPS and strengthen by-law enforcement.
A DA-led Ekurhuleni Municipality will ensure that there are regular engagements with Police Station Commanders, the Ekurhuleni Metropolitan Police Department, Community Policing Forums (CPF's).
Added to this we will engage with the Minister of Justice for the proper functioning of Municipal Courts.
Issued by DA Ekurhuleni Mayoral Candidate, Refiloe Nt'sekhe MPL