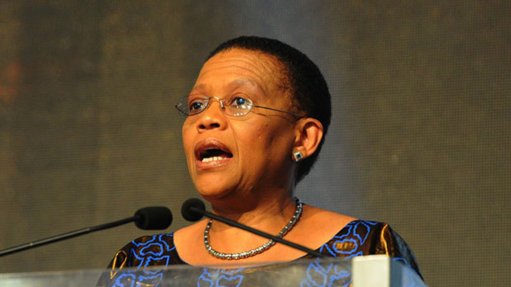 Regulator chairperson Pansy Tlakula
Photo by: GCIS
The Information Regulator of South Africa will on Friday commence with a robust assessment of political parties' compliance with the Promotion of Access to Information Act (PAIA), with the first assessment to be conducted on the African Christian Democratic Party (ACDP).
The Regulator said the assessment will be of all political parties represented in Parliament and will run from May 19 till June 7.
The assessments form part of the Regulator's programme of action presented through its Annual Performance Plan 2023/24 to the Justice and Correctional Services Portfolio Committee.
The PAIA amendment created an obligation on all political parties and independent candidates to record, preserve, and make available information on their private funding.
Regulator chairperson Pansy Tlakula explained that the organisation decided to include political parties in its assessments to strengthen transparency within political parties ahead of the 2024 election.
Tlakula said the areas of compliance which would be assessed included the designation or delegation of Deputy Information Officers (DIOs), the registration of the Information Officer and DIOs with the Regulator, the development and availability of PAIA manuals, and creation and keeping of information relating to donations made to political parties as prescribed in Section 52A(1)(a) of PAIA and the PAIA Regulation 6(1).
The Regulator will also conduct on-site inspections at the offices of political parties.
Tlakula noted that compliance with the PAIA had, since its inception, been extremely low, and there had always been a reluctance from bodies to give information, which undermined the constitutional right of access to information.
She said the aim of conducting the assessments was to ensure that institutions complied with the PAIA meaningfully.
The Regulator explained that it also included political parties in the definition of a "private body", thus making South Africa one of the few, if not the only country, which included political parties in the access to information regime, she said.
"Any person can request access to information held by a political party if they require this information to exercise any of their rights, particularly their right to vote. If access to information is denied or such information is not disclosed, a complaint may be lodged with the Regulator," she said.
Tlakula highlighted that during this financial year, the Regulator would assess other public and private bodies such as universities, national and provincial government departments, and JSE-listed companies.
In the last quarter of the previous financial year, the Regulator conducted PAIA assessments on short-term insurance companies, banks, municipalities and regulatory bodies.