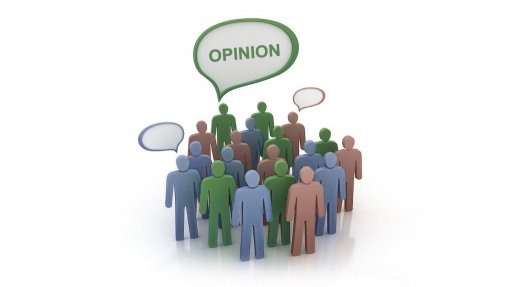 The recent controversy surrounding the book authored by Prince Mashele, titled "The Outsider: The Unauthorized Biography of Herman Mashaba," has raised important questions about the impact of our current "gig" and "hustle" economy on our society's moral fabric and individual values. Instead of simply lamenting the scandal, it is necessary for all of us, including intellectuals, academics, the media, the book publishing industry, and patriotic entrepreneurs, to engage in self-reflection.
The scandal, which originated from a Sunday Times headline alleging that ActionSA leader Herman Mashaba had funded the unauthorized biography through a secret agreement with Mashele, forces us to question whether this incident is an isolated event or indicative of a larger issue. As details unfold, it becomes evident that Mashaba had entered into a confidential arrangement in 2019 to provide Mashele with R12.5 million for book research. Mashele's failure to disclose Mashaba's financial involvement to the publisher, Jonathan Ball, has rightly been exposed by researcher Brutus Malada, who claims he was paid R3 million for his part. This revelation tarnishes not only Mashele's reputation but also the perception of role models and voices of reason within our society, highlighting the negative impact of our prevailing hustle economy.
This controversy brings to mind former President Thabo Mbeki's 2006 Nelson Mandela memorial lecture, where he spoke about an economic system that solely values human efforts based on monetary gain. Mbeki observed, "Thus every day and during every hour of our time beyond sleep, the demons embedded in our society, that stalk us at every minute, seem always to beckon each one of us towards a realizable dream and nightmare. With every passing second, they advise, with rhythmic and hypnotic regularity – get rich! get rich! get rich!" As a nation that takes pride in our intellectual heritage and academic excellence, it is disheartening to witness such a shameful act unfold before us.
Prince Mashele has long been regarded as an intellectual, academic, and accomplished businessperson, someone who would not succumb to get-rich-quick schemes. Over the years, the South African media has bestowed accolades upon him, presenting him as an analyst of high moral standards. Therefore, his actions not only betray the trust placed in him but also undermine the integrity of the entire intellectual community.
Intellectuals and academics play a crucial role in shaping public discourse, advancing knowledge, and contributing to our country's socio-economic development. Their work is founded on truth, evidence-based research, and critical thinking, aiming to provide insightful perspectives that enhance our understanding of complex issues and inform decision-making processes.
The fallout from this controversy extends beyond the damage inflicted upon Prince Mashele's reputation. It has broader implications for the state of intellectual discourse in South Africa. It is now incumbent upon intellectuals, academics, and society as a whole to reaffirm our commitment to intellectual rigor, ethical conduct, and the pursuit of knowledge. We must hold ourselves accountable for upholding the highest standards of intellectual integrity.
The Progressive Professionals Forum (PPF), a collective of forward-thinking professionals dedicated to promoting progress and positive change in our society, has rightfully called upon intellectuals, academics, and patriotic entrepreneurs to distance themselves from Mashele's actions and reaffirm their dedication to truth, honesty, and ethical conduct. Together, we must work towards restoring the public's confidence in our intellectual institutions and rebuilding the tarnished reputation caused by this regrettable episode.
Rather than allowing the actions of a few to define the character of our intellectual community, let us seize this moment as an opportunity for reflection, learning, and recommitting ourselves to the values that underpin our pursuit of knowledge and progress. It is also crucial for Prince Mashele to make a conscious decision to take a break from any public or stakeholder platforms and focus on his personal growth, including undertaking an ethical rehabilitation program.
May this moment serve as a unifying catalyst for South Africa's intellectuals, academics, professionals, and patriotic entrepreneurs. Through harnessing the collective intellectual capacity of our nation, we can address the societal challenges facing our country, Africa, and the world.
Written by Sithembiso Kubheka. Kubheka is the Secretary General of the Progressive Professionals Forum