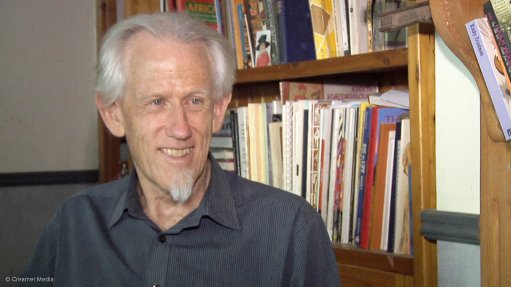 Active citizen Maurice Smithers
Yeoville Bellevue is a dynamic and challenging part of the inner city of Johannesburg, which has gone through a series of dramatic socio-spacial changes, most notably from the late 1970s to the mid-90s and from the mid-90s to to the present.
On the positive side, post-apartheid Yeoville Bellevue is a dynamic, multicultural space unlike any other in the city. More worryingly, it has suffered significant urban decay and is beset by a range of socioeconomic challenges, resulting in a less than acceptable quality of life for many people in the neighbourhood.
Maurice Smithers, a long-standing resident and 'active citizen' in the area, is one of many people who have been working since as early as 1995 for a community-driven development process for Yeoville Bellevue.
This research report tells the story of his involvement, with others, in a variety of initiatives aimed at achieving this goal. It is a story, an ethonographic telling, of the challenges facing those working for change in the area. One of its main focuses is the interface since the mid-90s between the two key stakeholders in this particular neighbourhood: the state (primarily local government and its agents) on the one hand and key civil society structures on the other. It suggests that new methods of engagement may have become necessary to make possible democratic participation in decisions affecting planning and urban management in the area.