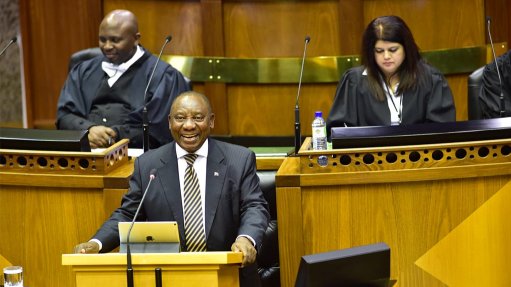 President Cyril Ramaphosa
President Cyril Ramaphosa said on Thursday that good quality health care for every South African would be good for social cohesion and the country's economy.
While addressing Parliament during his reply in the State of the Nation Address debate he said a prosperous nation depended on all its citizens having access to quality healthcare.
Ramaphosa said the National Public Health Bill (NHI) was a vital and necessary step towards that goal.
"It is about ensuring that the funds we spend annually on comprehensive health care under the NHI result in a better level of health care to our people, in standardised services and in better health care centers. It is about ensuring that our parents and grandparents, our children and ourselves receive proper treatment in well-run facilities, run by professionals regardless of where we live and how much or how little we have," said Ramaphosa.
The ruling African National Congress (ANC) in Gauteng has encouraged its citizens to come out in numbers to attend this week's NHI public hearings and make submissions between the February 21 to 24 at the various venues.
"We are clear that the pace and scale [of the rollout] will be determined by the means at our disposal. As we improve the quality of our public health system, as we work to improve access, we must apply ourselves with even greater effort to bring an end to AIDS as a public health threat to our country. We are within reach of a goal of 90-90-90 where at least 90% of HIV-positive people at least know their status, 90% of these people are on treatment and 90% of those in treatment have undetectable viral loads," he explained.
Ramaphosa said the South African Aids Council was driving the broad strategic plan to achieve these goals and to also turn the tide against tuberculosis, through targeted prevention and efforts aimed at the vulnerable population, including adolescent girls and young women.
He urged public representatives to work with government and its social partners on the impact of non-communicable diseases on society as well as on the economy.