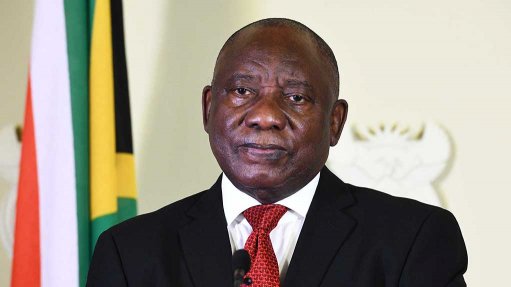 President Cyril Ramaphosa
The Special Investigating Unit's (SIU's) final report on its investigation into the procurement of goods and services by government during the Covid-19 pandemic is now public.
President Cyril Ramaphosa authorised the release of the report on Tuesday. In 2020 he authorised the SIU to investigate allegations of misuse of Covid-19 funds in government.
The SIU investigated 5 467 contracts, totalling R14.3-billion, which were awarded to 3 066 providers.
Of those, 2 803 contracts were found to be irregularly awarded. The investigation found that R551.5-million in cash and assets need to be recovered while the possible loss of R114.2-million was prevented owing to the investigation.
Ongoing investigations are not included in the report and the SIU hopes to complete all matters between March and April before it hands over a supplementary report to Ramaphosa at the end of June.
Ramaphosa said the SIU's investigation expresses government's will to root out corruption.
"The submission of the final report is an important step in our fight against corruption in the public and private sectors, and against maladministration. This investigation targeted individuals and institutions who believed they could exploit a moment of national vulnerability to enrich themselves and those with whom they colluded to abuse public resources. It is unacceptable that so many contracts associated with saving lives and protecting livelihoods were irregular, unlawful or fraudulent," he said.
The SIU has made 386 referrals to the National Prosecuting Authority and has recommended 224 disciplinary actions against officials in government departments or entities. It has also suggested Administrative Action for 330 referrals.
The Special Tribunal on Corruption, Fraud and Illicit Money Flows will look at 45 matters, totalling R2.1-billion.
"The President expresses his appreciation to the SIU for the work done in the 18 months since the proclamation was issued and to whistle-blowers and other witnesses who provided information to investigators," the Presidency said in a statement.