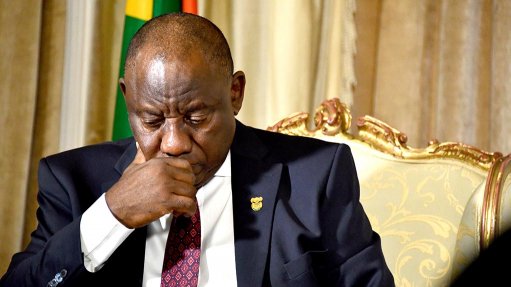 President Cyril Ramaphosa
President Cyril Ramaphosa said on Friday he will consider Public Protector Busisiwe Mkhwebane's representations, after he had asked her, in March, to provide him with reasons why he should not suspend her.
Ramaphosa received Mkhwebane's representations on Thursday.
"The Public Protector has complied with the agreed deadline of May 26 and the President will now give due consideration to the submission," said the Presidency.
Parliament is pushing through with Mkhwebane's impeachment proceedings, opening the way for Ramaphosa to suspend her.
In February, the Constitutional Court effectively gave the Section 194 Committee, which handles the proceedings, the green light to continue with the impeachment as long as Mkhwebane was allowed legal representation.