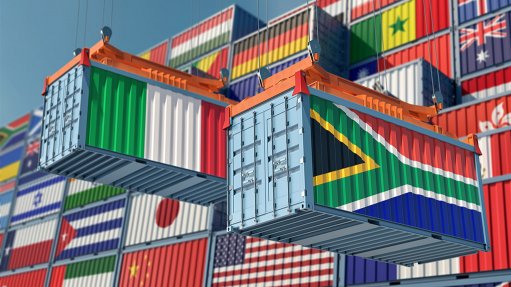 President Cyril Ramaphosa will on Friday host Bulgarian President Rumen Radev for a working visit, with the aim of building political and trade ties with the country.
Minister in the Presidency Khumbudzo Ntshavheni briefed the media on the outcomes of the Cabinet meeting held on Wednesday, saying the visit would also focus on cultural exchanges between South Africa and Bulgaria.
Bulgaria remains a significant trade partner, with South Africa exporting R1.96-billion worth of goods to the European country in 2022.
Meanwhile, Ramaphosa will, on Monday, host the Prime Minister of Singapore Lee Hsien Loong for an official visit that will focus on strengthening the existing relationship between the two countries. South Africa exported R10.3-billion worth of products to Singapore in 2022, with South Africa registering a surplus.
"Key South African products exported to Singapore include natural aluminium, sintered dolomite and Portland cement, among others," said Ntshavheni.
Meanwhile, Deputy President Paul Mashatile will co-host his Colombian counterpart, Vice President Francia Elena Márquez, on Friday.
Cabinet said the visit would strengthen bilateral relations between South Africa and Colombia, as Colombia embarks on a more intensive engagement with the African continent.
SUDAN
Cabinet welcomed the start of pre-negotiation talks between the Sudanese army and the Rapid Support Forces, which commenced in Jeddah, in Saudi Arabia, on May 6.
"A peaceful Sudan, led by a civilian government, is essential not only for Sudan but also for the broader region and the continent. Cabinet therefore calls on both parties to negotiate an agreement to end the conflict and alleviate the suffering of the Sudanese people," Ntshavheni said.
An armed conflict between rival factions of the military government of Sudan began on April 15. It started when clashes broke out in western Sudan, in the capital city of Khartoum and in the Darfur region.
As of Tuesday, at least 700 people had been killed and more than 5 100 others have been injured.
Cabinet said it was pleased that South Africans in conflict-stricken Sudan were now back home.