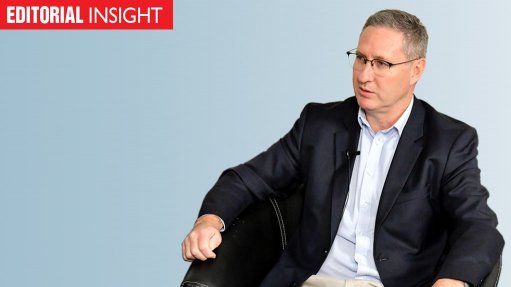 There is little doubt that many South Africans still have a great, albeit idealised, affection for Cuba, despite its many social, political and economic problems.
This affinity is firmly rooted in the anti-apartheid struggle, when Cubans won the admiration of our liberation movements for showing what was regarded as true solidarity, epitomised by the role Cuban soldiers played in the battle of Cuito Cuanavale, in Angola, in the late 1980s.
While both sides claimed victory, the eventual disengagement of the then South African Defence Force and its allies from the area is viewed as a historic moment in the battle against apartheid and colonialism.
Soon after the unbanning of the African National Congress and the release of Nelson Mandela from prison, Mandela travelled to Cuba in 1991 to thank the Cuban people and Fidel Castro personally for that support and angrily rejected all criticism of his relations with a so-called "dictatorship".
As political analyst and Mandela's former speechwriter, Raymond Suttner, wrote in New Frame recently, Mandela argued that Cuba had proved its friendship over many years and countries that had not offered any support to the South African struggle, thus, had "no right to prescribe to the ANC with whom it should be friends".
Since the collapse of the Soviet Union and the advent of democracy in South Africa, there have been ongoing efforts to nurture that relationship of solidarity, notably in the area of healthcare.
Cuban doctors and biomedical engineers have been deployed mostly to beef up South Africa's primary healthcare system, while South African medical students have been trained at Cuban facilities.
While there has been some criticism of the programme, it has been relatively muted when compared with the backlash arising from government's recent decision to bring in 24 Cuban engineers to support with water and sanitation infrastructure and maintenance.
Now, there is no question that South Africa has a developing crisis in this area that could eventually make the country's chronic power crisis seem bearable by comparison.
Nevertheless, the decision is problematic in a context not only of fiscal distress, but also one where skilled and locally experienced engineers remain underutilised and where a large pool of engineering graduates are unemployed.
It is doubly ironic, given that South Africa is known internationally for its engineering prowess in the area of water resource management.
Human Settlements, Water and Sanitation Minister Lindiwe Sisulu's argument that only five companies responded to her department's call for assistance also rings hollow, as there have been countless offers over the past decade, often publicised in this very magazine, of skills support from organisations such as Consulting Engineers South Africa.
There does not seem to have been much of an effort on the department's part to truly engage with these offers, leading cynics to speculate whether Sisulu's decision might have more to do with internal ANC politics and leadership manoeuvrings than with the country's fast-encroaching water and sanitation crisis.