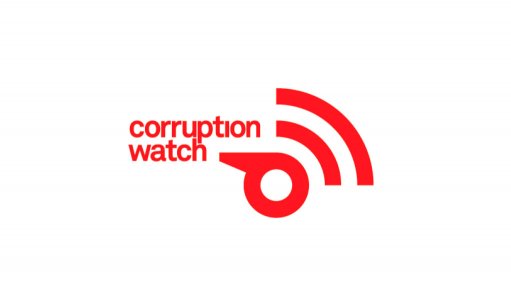 Corruption Watch executive director Karam Singh explained that while South Africa may have scored above the regional average score in the latest Corruption Perceptions Index (CPI), public sector corruption remains a serious – if not endemic – problem, underlined by a series of unresolved corruption scandals involving heads of State.
According to the global anti-corruption movement Transparency International's (TI's) 2022 CPI, South Africa dropped by one point, to 43.
Singh highlighted that the 2022 report paints a disturbing picture of an increasingly dangerous world, as the report shows a link between corruption and conflict, globally, and the threat that corruption poses to peace and security.
He explained that South Africa has barely shifted position on the CPI over the 11 years that Corruption Watch, Transparency International's local chapter, has been tracking its progress.
He said the country is back where it started in 2012, with very little upward movement over the past decade.
South Africa shares the ranking with Benin, Bulgaria, Ghana and Senegal on the global index, and remains eighth on the regional Sub-Saharan Africa (SSA) table.
"The aftermath of the Covid-19 pandemic has been an ongoing challenge for SSA, having severely affected the livelihoods of all Africans, deepened inequalities, and increased corruption risks across the continent, through opaque procurement systems, among others," said Singh.
A commonality across the region is the lack of State capacity for fighting corruption, made worse by insecurity, weakened political institutions, and in some countries an ever-shrinking space for civil society.
Singh also noted an increase in intimidation and arrests of opposition figures or activists, sometimes under the guise of anti-corruption crackdowns, and enabled by heavily politicised judicial systems. In South Africa, this is exacerbated by inadequate and ineffective law enforcement agencies.
Singh said it was "galling" that South Africa had slipped in the rankings when the Zondo Commission reports seemed to create some momentum in bringing down those involved in corruption.
He said South Africa's leaders pay lip service to the anti-corruption agenda in an environment that is not just hostile but extremely dangerous for whistleblowers and activists who want to address inequality and injustices brought on by corruption.
"The annual CPI represents an opportunity for countries to redeem themselves by demonstrating a tangible shift in addressing their corruption problems. However, we are assailed each year by the failure of governments, our own included, to be seen to be advancing anti-corruption efforts," he noted.
Singh said the recovery from the Covid-19 pandemic, the climate crisis, and growing security threats can be said to be at the root of a new wave of uncertainty and greater instability in the world in general.