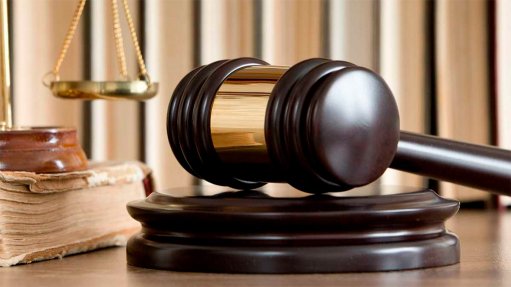 Click here to read the full judgment on Saflii
[1] The applicant has brought an application on an extremely urgent basis In terms of section 18(1) and section 18(3) of the Superior Courts Act 10 of 2013 ("the Superior Courts Act") to render the Judgment of this Court delivered on 9 September 2022 ("the judgment") to be operational and executable, pending any application for leave to appeal or appeal delivered In respect thereof.
[2] The detailed background to the facts of this dispute between the parties Is set out in the judgment and we, therefore, do not intend reciting these facts herein In any great detail. Also, for the sake of convenience, we use the nomenclature for the parties as used in the judgment.
[3] The parties cited in the application were the same as those cited In the Part B proceedings. The Identities of the protagonists who actively participated changed somewhat. The first and second respondents did not participate in this application and flied notices to abide the decision of this court. The sixteenth respondent, the Pan Africanist Congress of Azania ("the PAC"), joined the tenth and eleventh respondents in their support of the Public Protector; all three respondents will be referred to hereinafter in this Judgment as "the supporting respondents". The DA and the President opposed the application.
[4] The judgment was delivered as a sequel to Part B of a two-part application. In Part A of the application, the applicant sought amongst other things an Interim Interdict and/or mandamus prohibiting the President from taking any steps to suspend her and the withdrawal of the letter in which the President sought representations regarding her possible suspension.
[5] A full court, on 10 June 2022, dismissed all of the relief sought by the applicant In the Part A proceedings.
[6] The President suspended the applicant a day earlier, on 9 June 2022.
[7] In the Part B proceedings before this court, the applicant was granted leave to file an emended notice of motion which was a necessary consequence of the decision of the court In the Part A proceedings. Because the applicant was suspended, she now sought an order In terms of section 172(1) of the Constitution declaring the decision of the President to suspend her on 9 June 2022, to be Irrational, unconstitutional, and Invalid.
[8] The parties flied a Joint Practice Note In which they listed the Issues to be determined by this court.
[91 After having considered the papers and having heard the arguments proffered by the legal representatives In relation to the Issues to be determined, this Court granted an order