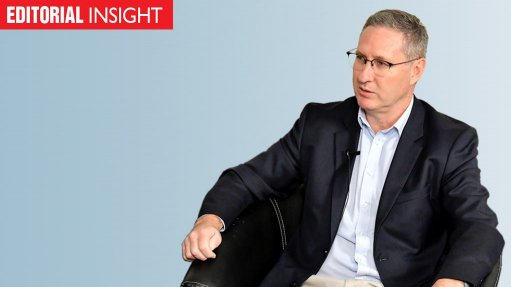 Images of the remarkable Gift of the Givers drilling for water outside the Rahima Moosa Mother and Child Hospital, in Coronationville, Gauteng, may have been uplifting for many. It showed the power of an active and compassionate citizenry in responding to a devastating human-rights crisis.
For others, including me, the images were distressing, as they epitomised the crisis South Africa is experiencing across so many sectors, from water and electricity to ports, healthcare and education.
The common thread weaving itself through all these crises is a public sector that's failing on an industrial scale.
Only in some instances is this the result of inadequate resources, a scenario that can only worsen as our fiscal predicament bites. In many others, however, it reflects one of three problems: a serious skills dearth, particularly at the local government level; a lack of diligent and empathetic management; or administrators paralysed for fear that any decisive intervention will result either in corruption, or a breach of one or other law or regulation.
Gauteng Premier David Makhura's recent statements regarding the much-delayed reopening of the Charlotte Maxeke hospital, shut following a preventable fire on April 16, typifies the third problem. He said: "We are looking at other legal instruments to open parts of the hospital."
What legal instrument does a provincial government require to reopen a provincial hospital, particularly in the context of a devastating third wave of Covid-19? Media reports suggest that, while engineers have found the majority of the hospital's structural foundations to be sound, it is not fully compliant with occupational health and safety regulations. It is also reported that, because the hospital was built when government buildings were not required to submit building plans, a number of regulatory shortfalls have been uncovered during recent inspections.
At the time of writing, Makhura was indicating that a state of disaster may have to be declared to fully revive the hospital, which could otherwise be closed for another three months.
Such public paralysis is sadly more the rule than the exception and is serving not only to deepen the so-called service-delivery crisis, but also distrust between citizens and government at all levels.
In the long term, this paralysis can only be solved through a rebuilding of State capacity and the professionalisation of the public service so that resources are not only efficiently spend, but also to ensure a fair distribution of wealth in a context of extreme inequality. In other words, there can be no sustainable solution in the absence of government playing a substantial role.
In the short term, however, disbursing more resources to ill-equipped, demotivated and corruption-prone provinces, municipalities, national departments and State-owned companies will do little to end the paralysis.
Instead, where it can be shown that private resources, skills and discipline will offer value for money, expand service provision and improve service quality, government needs to make way, even if temporarily.
Raising the licence-exemption cap on distributed power projects to 100 MW is a good start, but cannot be the end.