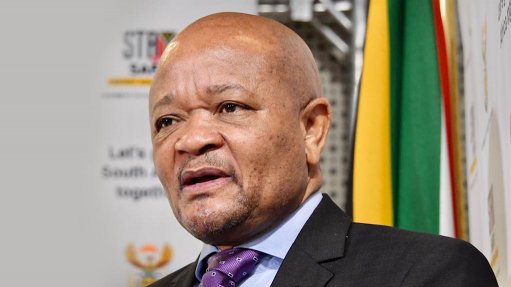 Water and Sanitation Minister Senzo Mchunu
Minister of Water and Sanitation Senzo Mchunu has said that providing water should not be a political nor a rhetorical issue, but, rather, it should be a question of providing a basic service, which is a basic right.
He was speaking to local media during his visit to the Nelson Mandela Bay metropolitan municipality, in Gqeberha, which is dealing with water shortages.
Mchunu said the Impofu dam was currently at zero percent, while Kouga dam was estimated to have water for at least 112 days.
Water leaks were a major issue in the municipality, with 2 774 leaks fixed as of July 4, of the 3 700 leaks identified.
Mchunu said he was happy with the introduction of water tariffs in the municipality, which would guard against those who may not be complying with the water consumption limits.
He warned that there would be consequences for residents who used more water than they were allowed.
He is currently visiting municipalities around the country in an effort to make sure that there is progress in terms of service delivery.
"Where ever we go, we want to make sure that we deliver on time, as per the budget allocated to the people of South Africa," he said.