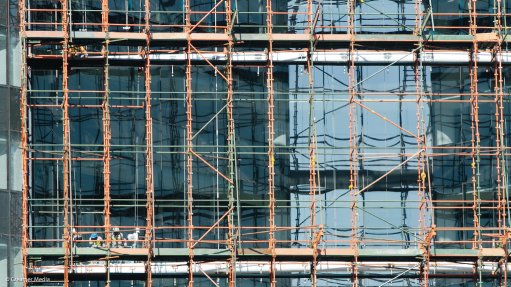 Photo by: Duane Daws
The Department of Public Works' new proposed regulations under the Construction Industry Development Board (CIDB) Act 2000 could pave the way for a more affordable and efficient resolution of disputes over nonpayment of contractors and subcontractors in the building and civil engineering industries.
The CIDB Prompt Payment Regulations and Adjudication Standard contained in the draft amendment, proposed necessary changes that would enable a fair resolution of payment disputes and provide contractors with a platform to take a more hardline stance in demanding timely payment for work done.
The new regulations prohibited "pay-when-paid" and withholding of payment clauses, allowed for the fair suspension of construction activities owing to nonpayment, entitled a party to charge interest on late payments and insist on regular payments within a defined time frame or strictly within 30 days of being invoiced.
The proposed changes would also introduce a mandatory statutory form of adjudication, which was a "fair, rapid and inexpensive" mechanism for resolving disputes.
"The new regulations will compel parties to resolve disputes through adjudication within 28 days. Importantly, the 28-day window may only be extended by 14 days in prescribed circumstances," explained MDA Consulting director and adjudication practitioner Euan Massey.
The withholding of payment often resulted in the contractors financing the projects and delayed payments had a "destructive effect on the sustainable development of the industry; however, the amendments would now provide contractors with a statutory right to suspend work and to charge interest on late payments, MDA Consulting director and adjudication practitioner Vaughan Hattingh added.
A CIDB survey found that out of almost 900 construction projects, 43% of payments to contractors were made more than 30 days after invoicing.
Interested parties had around 60 days to comment on the proposed changes.