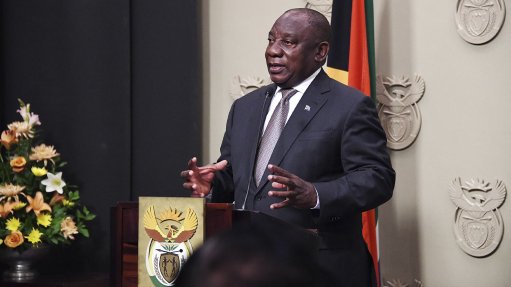 President Cyril Ramaphosa
AfriForum served an application in terms of the Promotion of Access to Information Act (PAIA) on Pres. Cyril Ramaphosa today to obtain the Special Investigating Unit's (SIU) report on the involvement of the Minister of Health, Dr. Zweli Mkhize, in the Digital Vibes corruption scandal.
According to Johan Kruger, Head of Community Development at AfriForum, the time lapse of nearly three weeks since the SIU handed its report of findings to Pres. Ramaphosa, without him making an announcement on the content thereof, is unacceptable. "President Ramaphosa's lack of urgency in being honest with the South African public is leading to further loss of confidence in the government," says Kruger.
"The recent confirmation by Acting Minister in the Presidency, Khumbudzo Ntshavheni, that the report will not be released soon as the country is in a security crisis is totally unacceptable. President Ramaphosa already had the report two weeks before the riots and should at that time have reacted on the content thereof," added Kruger. "We are in an uncertain time. Mkhize was placed on special leave, with full benefits. The President owes it to the taxpayer to state what the report found.
Kruger confirms that AfriForum will meticulously follow the period and mechanisms that PAIA prescribes and that the organisation is prepared to even launch a high court application to obtain the SIU report. "We will definitely approach the Northern Gauteng High Court in Pretoria to obtain an order to have the report made available. The importance of the speedy and transparent handling of the report and forceful action as may be required by the content thereof is extremely important at this point in South Africa's recent history," explains Kruger.
Issued by AfriForum