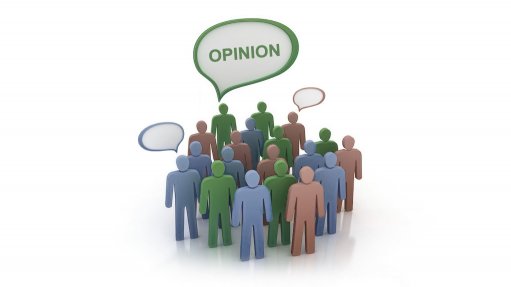 The ANC's inability to run a tight ship at party level is a sad indictment of its current leadership especially its President Cyril Ramaphosa, writes our award-winning columnist, Bhekisisa Mncube.
Dear His Excellency Cyril Matamela Ramaphosa. The news that Loothuli House is penniless is a spoke in our country's wheel of political stability. How can you be trusted to run state affairs if you can't run a tight ship at party level? Doesn't charity begin at home?
Not to mention the likelihood of a rampant borrowing spree that is set to ensue by that old windbag Carl Niehaus. He has a history of living off other people's monies at the best of times. I digress.
Growing up, I held the ANC in high regard as the "parliament of the people". Thus it pains me to see the movement in dire straits. The state of the ANC's finances opens up to ridicule the movement of your illustrious predecessors such as Albert Luthuli, OR Tambo and Nelson Mandela.
It is a sad indictment of your leadership as the architect of the "new dawn". Again, I am disheartened by your lack of ability to draw a line in the sand earlier against rogue elements such as the suspended ANC general-secretary Ace Magashule and Niehaus.
I am told reliably that Magashule, the secretary of all secretaries, took half of the Free State citizens to work in his party office. He also went on a rampage, hiring and paying former ministers high salaries to sit and twiddle their thumbs at the ANC headquarters. Thus the die was cast and financial resources began to dwindle.
It doesn't help that statutory obligations to the Unemployment Insurance Fund (UIF) and SA Revenue Service (SARS) weren't met during the same period. By now, you should have fired anybody who participated in the criminal acts of withholding UIF payments and not transferring tax money to SARS.
I have laboured under the wrong impression that you had the White Monopoly Capital (WMC) gang in your pocket. Well, at least that is what your political nemesis wants us to believe. Where is the Stellenbosch Mafia when we need it the most?
Clearly, I misconstrued your ability to fund-raise for the CR17 campaign as a sign of good things to come for the movement. I admit I was wrong.
How does Johann Rupert sleep at night knowing that you, as the "chief lobbyist" of the WMC, can't sustain the movement that protects his unrestrained wealth accumulation? What happened to the loot left in the CR17 kitty?
The irony, of course, is that you, my leader, are worth an astounding R7.4-billion, yet your personal assistant and advisers at Luthuli House haven't been paid for three months. It beggars belief that you sleep at night.
Mr President, I am saddened at the news that uBaba is indisposed. The Department of Correctional Services (DCS) said, "apart from being terminally ill and physically incapacitated, inmates suffering from an illness that severely limits their daily activity or self-care can also be considered for medical parole".
In other words, we do not know the true state of uBaba's ill-health. The statement from DCS spokesperson Singabakho Nxumalo offers us multiple answers. It makes one wonder whether it's poor English writing skills or a more insidious manoeuvre to confuse us. Nxumalo and his bosses also concluded that uBaba's risk of re-offending is low. I beg to differ. As I write, uBaba refuses to be examined by the National Prosecuting Authority medical team despite a court order to ascertain his fitness to stand trial in the arms deal matter.
I am also not convinced that uBaba can move with such lightning speed, from being in "high spirits" addressing supporters ahead of his incarceration, to a routine medical check-up, then boom, he is unable to spend time in his natural habitat. Njani?
If any of the postulations from Nxumalo are true, it means uBaba won't be entertaining us anytime soon with his favourite songs such as Awuleth' Umshini Wami. What a pity!
So apart from being dead broke, uBaba is now as sick as a dog.
I am certain that uBaba suffers from a new deadly variant of the Schabir Shaik-sque terminal illness type of pathogen.
It turns out that uBaba's "newest" spokesperson, Mzwanele, not-Jimmy, Manyi, is being less than candid with us. It has emerged that uBaba's excursion to a private hospital for his "routine medical check-up", if Manyi can be believed, cost us R398 271, that's R1 729 shy of a whooping R400k. That's the most expensive "routine medical check-up" on record. In this country, we are indeed led.
Till next week my man. "Send me."
This Letter to Mahlamba Ndlopfu is written by Bhekisisa Mncube, a former senior Witness political journalist, the 2020 regional winner in the Opinion category of the Vodacom Journalist of the Year Award, and author of The Love Diary of a Zulu Boy, a memoir.
This opinion piece was first published in the Witness/News24.