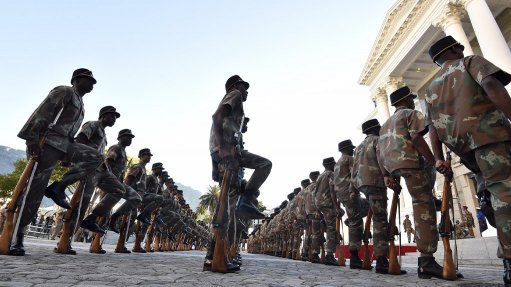 The Presiding Officers of Parliament have received President Cyril Ramaphosa's authorisation of 880 South African Defence Force (SANDF) members to assist the South African Police Service to prevent and combat crime and preserve law and order in the country under Operation Prosper.
On Saturday Ramaphosa announced the deployment of soldiers to safeguard Eskom power stations across the country.
Parliament noted that SANDF members will remain in service until October 17. The deployment is expected to cost R146 718 427.
Previously, Ramaphosa deployed 2 700 soldiers to protect Eskom power stations from crime and sabotage with their contracts ending on April 17.