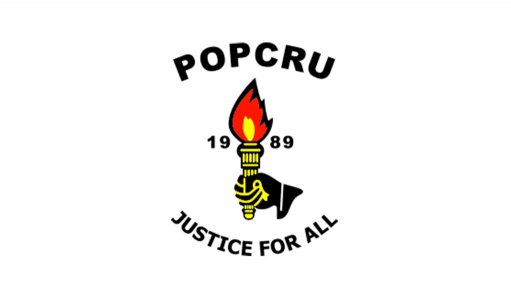 The Police and Prisons Civil Rights Unions (POPCRU) is gravely concerned by and stands in unison with the people of Cuba in North America following the continuous imperialist coercion imposed by the US government.
POPCRU expresses its disappointment and vehemently condemns President Joe Biden for sustaining the US embargo under false guarding and support of the Cuban people.
If, in the true spirit, Biden was 'increasing support for the Cuban people as was their said overarching goal in the 2021 Cuba policy review, his administration would have appropriately addressed the unwarranted oppressive foreign policy towards the sovereign Cuba state. Their decisions would be virtually and properly informed by the realities of a humanitarian scourge befalling the resistant island as a result of the imposed economic subjugation. It is therefore clear that US interests on Cuba are tyrannical, sabotaging and heedless.
President Biden's extension and maintenance of the "Trading with the Enemy Act of 1917" for another year effective from 14th September 2022, inter alia, constrict Cuba's expression of business interests with the US, halts improvement to both state's knowledge economies, has a crippling effect to Cuban tourism and hinders the island's full access to the global trade market. By extending the Act, Biden does not only continue to hold hostage the economy of Cuba but he also directly pours into the worsening humanitarian crisis in Cuba. His expressions of concern and safeguard are, therefore, merely false and pseudo.
This bullying of Cuba by the US signals tactics of greedy capitalist applications that thrive in vile practises of the zero-sum game. In essence, the US is attempting to fabricate an ideology fail in Cuba to promote and substantiate for capitalism, however, Cuba must remain resolute and defiant.
POPCRU calls upon the South African government to stand against this greed founded hostility against Cuba by the US and expand its expressions of solidarity by intensifying state relations with Cuba. We further call upon the international community to rally its economic support with Cuba by advancing trade relations.
POPCRU also calls for the UN, as it holds its 77th General Assembly, to explore other alternatives to resolving and dismantling the toxic power-mongering displayed by the US towards Cuba thereby dismissing the UN's 3 decades demand to the end of this embargo on Cuba.
President Obama's administration proved that there are grounds for stable and thriving relations between the two states, we therefore recommend all solidarity partners to encourage grounds for engagement and normalisation of relations through the total lifting of the US embargo to Cuba.
Issued by POPCRU