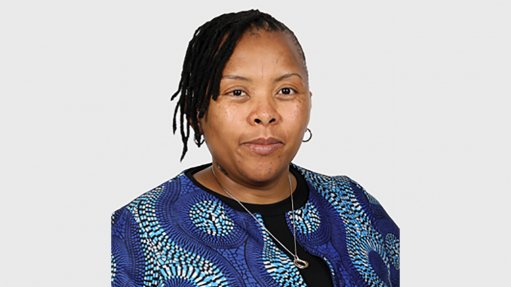 SARB deputy governor and Prudential Authority CEO Fundi Tshazibana
South Africans can now make free real-time payments of up to R3 000 between bank accounts using the PayShap free payment system introduced by regulator the South African Reserve Bank (SARB) and the financial services industry.
The new PayShap real-time payment service enabled users to pay or send money to a user's identifier or to the user's mobile number, with the money being reflected in the person's or business' account within ten seconds, said participating financial services firms at the launch event on March 13.
The aim of the real-time digital payments service was to replace the use of cash in daily life, such as to buy snacks from an informal vendor or to pay for transportation, explained financial infrastructure and payment clearing company BankservAfrica head of real-time payments Mpho Sadiki.
Cash remained preferred and dominant in certain settings, including in microenterprises, informal trade and rural areas, said SARB deputy governor and Prudential Authority CEO Fundi Tshazibana.
"Small business owners often talk about the certainty owing to using cash for transactions and the expense of using other payment platforms. However, there are also risks and costs of using and holding cash," she said.
With PayShap, people would be able to make cash-like payments that the recipient could verify were in his or her account before the customer left, she explained.
HOW IT WORKS
PayShap is an additional payment option for people with bank accounts. PayShap will be automatically accessible through bank channels, such as mobile banking and Internet banking.
PayShap was currently only available for people with accounts at financial services firms Absa, FNB, Standard Bank and Nedbank, although Capitec, Investec, Discovery Bank, Sasfin, Standard Chartered and TymeBank will be added to the ecosystem in the coming months, noted BankservAfrica CEO Jan Pilbauer.
The first phase includes the PayShap instant clearing feature. This provides the option to pay-by-account using account details, or to pay-by-proxy, which uses a unique identifier, called a ShapID, such as a cellphone number.
The second phase would introduce an additional request-to-pay function, which would make it possible for a person to initiate a request for payment and receive money securely and immediately in their bank account, explained Sadiki.
"While the focus at launch is on person-to-person payments, every South African, including small business owners and merchants to commercial businesses, stands to benefit from this service as a viable alternative to cash, whether reimbursing friends or family, or paying for items on community marketplaces, hair salons, home maintenance services, car washes, restaurants and transportation," says Sadiki.
Further, banks' instant payment services would remain, as these were generally used for values higher than R3 000, explained Standard Bank South Africa head of payments Rufaida Banoonhai.
"The goal of the SARB's Vision 2025 national payment system framework and strategy is to develop a safer, faster, more inclusive and cost-effective payments system. Today marks a milestone on this journey and is part of the industry's response to the SARB's Visions 2025," said Tshazibana.
All the participating stakeholders, including members of industry organisation the Payments Association of South Africa, co-created the service levels that each must adhere to when providing the PayShap service because the user experience was critical to get right to improve adoption and use, emphasised Sadiki.
"Participating financial firms and stakeholders agreed to a three-step process to build the innovative payment system, which is open, tap and pay. Intuitive use, ease of use and real-time verification of transfers are important if we are to truly have a positive impact on a person who relies on cash," he said.
BANK BENEFITS
Banks generally did not have much visibility into the use of cash in microenterprises and informal trade, as people or business owners generally withdrew cash and made several different payments, explained FNB electronic fund transfer product house CEO Ravi Shunmugam.
"With the more detailed information we will gain from the use of a free payment system, we will be able to provide bespoke and/or innovative products and financial solutions to our customers," he noted.
Additionally, small business owners would be able to reduce their use of cash and still have their cash on hand to make payments, such as to suppliers to replenish their inventories, he added.
"Many people in cash-dominant settings typically withdraw their money from their accounts when it is available. There are often long queues of people waiting to withdraw money from automatic teller machines (ATMs)," highlighted Banoonhai.
Additionally, there are significant costs and risks associated with ensuring that the money is available in the ATMs, and carrying cash also presents a risk for people.
"If we can fundamentally improve, for example, a pensioner's life through the PayShap system, such as by helping her to avoid the long queues in the elements at the end of the month to get her cash and enable her to still do everything she would have with cash, then this is a step in the right direction," she emphasised.
Meanwhile, the participants would monitor the uptake and use of the PayShap system and would improve on it over time. The aim was to raise the value of the free payment limit over time, added Banoonhai.
The PayShap system would be hosted and operated by BankservAfrica and adhered to strict cybersecurity and payments security standards, including International Standardisation Organisation ISO 20022 payment standards. The real-time clearing processes between banks were based on distributed ledger technology, added Sadiki.