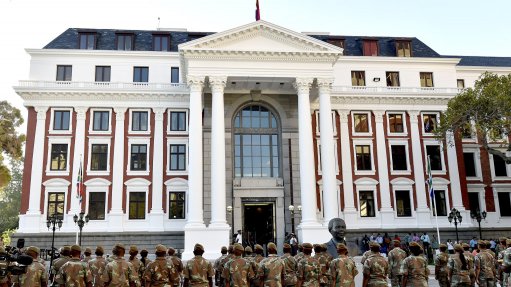 Parliament's Presiding Officers, led by the Speaker of the National Assembly (NA) Ms Thandi Modise and the Chairperson of the National Council of Provinces (NCOP) Mr Amos Masondo, are saddened by the passing of African Independent Congress (AIC) Member of Parliament Mr Lulama Maxwell Ntshayisa.

Mr Ntshayisa represented the AIC in the National Assembly. He first joined Parliament after the 2014 general election and returned as a Member of the NA after the 2019 elections. Throughout both terms he made meaningful contributions to the debates in the House.

Mr Ntshayisa left an indelible mark in the portfolio committees on which he served: the Portfolio Committee on Agriculture, Land Reform and Rural Development; the Portfolio Committee on Employment and Labour; and the Portfolio Committee on Sports, Arts and Culture. In April 2021, he became a Member of the Committee for Section 194 Enquiry, which will determine the Public Protector's fitness to hold office.

"The painful sting of the Covid-19 pandemic has robbed Parliament by eliminating this patriot and servant of the people. Parliament has been losing its Members since the outbreak of this virus. We are hurt beyond imagination by the passing of such a dedicated public representative, who was committed to the service of the people," said both Presiding Officers.

Parliament sends its heartfelt condolences to his family, comrades and friends. May his soul rest in eternal peace.

Issued by Parliament of South Africa