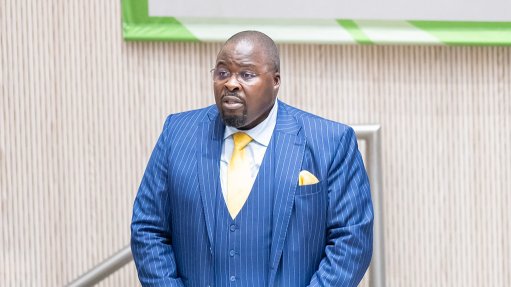 Former Tshwane Mayor Murunwa Makwarela
The City of Tshwane has approached the Hawks to probe its former mayor, Murunwa Makwarela, for fraud, after it was revealed that he had produced a fake insolvency rehabilitation certificate.
"The City of Tshwane wishes to confirm that it has approached the Hawks to conduct a comprehensive investigation into the affairs of former speaker and executive mayor, Dr Murunwa Makwarela.
"In light of the unrehabilitated status of Dr Makwarela, the City of Tshwane might have been defrauded in allowing him to serve as a Cope PR councillor, conduct the functions of the speaker of the council, and to be elected as and serve as the executive mayor of the City of Tshwane," head of communications Selby Bokaba told News24.
The City believes it has overwhelming evidence and it wants to recoup the money paid to Makwarela while he served as a councillor.
Bokaba declined to reveal the amount the City hoped to recoup and said it would form part of the investigation.
Makwarela was declared insolvent in August 2016.
Although the law prohibits insolvent people from holding public office, he was elected as a councillor after the 2021 municipal elections.
He was elected as the mayor on 28 February.
Days later, his insolvency status emerged when the Democratic Alliance laid a complaint with city manager Johann Mettler.
He could not immediately produce a rehabilitation certificate when he was asked to do so.
Mettler declared a vacancy for his PR councillor position but, two days later, Makwarela furnished the City with a certificate which he claimed the Gauteng High Court in Pretoria had issued.
The court helped to end his political career on 10 March, when its registrar confirmed that such a certificate had never been issued.
He resigned an hour after the registrar's letter was made public, but insisted that his resignation was not an admission of guilt.
The Hawks probe will likely centre on all the communications and actions Makwarela took in the days he attempted to cling to power.
It will determine whether there is a case for his prosecution and the category of charges he will face if prosecuted.
News24 previously reported, based on public municipal records, that speakers in metros earn up to R1.1-million a year.
Makwarela served in the role since January 2022. The job's perks include security, a driver, and IT equipment.