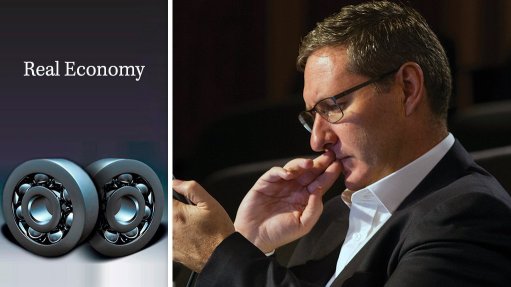 A new report on global energy investment in 2018 paints a worrying picture of an ongoing misalignment between approved expenditure on new fuel and power projects and meeting the twin goals of security of supply and decarbonisation.
The International Energy Agency's (IEA's) 'World Energy Investment 2019' report states that global energy investment stabilised at $1.8-trillion in 2018, following three consecutive years of decline. Power investments, at $775-billion, continued to outpace fuel investments for the third year in a row. The gap narrowed, however, as a result of a 4% rise in upstream oil and gas investment to $505-billion.
Expenditure on renewable energy declined, while energy efficiency investment remained flat. The report attributes the fall in renewables investment partly to a flattening in net capacity additions, but also to a fall in the costs of technologies such as solar photovoltaic, onshore wind and battery storage. After adjusting for cost declines, renewables investment activity is up by 55% since 2010.
Nevertheless, the IEA cautions that output from low-carbon power investment is failing to keep pace with demand and that a doubling of renewables spending is needed to align spending with climate commitments made as part of the Paris Agreement.
Meeting the climate targets would also require more investment in nuclear and a rising level of spending on electricity networks, the IEA states.
In fact, the report points to a marked divergence between the investment decisions in 2018 – which included continued growth in global coal power fleet, despite a 3% fall in overall coal power investment to $60-billion – and the investments required to remain consistent with the climate commitments made in the Paris Agreement. In addition, new conventional oil and gas projects fall short of what would be needed to meet continued robust demand growth.
The bottom line, the IEA cautions, is that the world is not investing enough in traditional elements of supply to maintain today's consumption patterns, nor is it investing enough in cleaner energy technologies to change course.
The report also highlights an ongoing imbalance in the geographical spread of energy investments, with nearly 90% of energy investment in 2018 concentrated in high- and upper-middle-income countries and regions.
"High-income countries, with just over 15%, of the global population, accounted for over 40% of energy investment in 2018."
In sub-Saharan Africa, energy investments declined 15%, compared with three years ago, owing to the fall in oil and gas spending offsetting a small increase in renewables. Power investment in the region grew 8% in 2018 and has grown by over 80% since 2010. This growth has all come from generation, over 65% of which was in renewables. Spending on grids – critical for electrifying a large part of the population without access and connecting new generation – has stagnated.
"In many African countries, investment is hampered by weak regulatory frameworks, lengthy project timelines, persistent financial strains on utilities and limited public finance," the report states.
Ultimately, the 2018 investment performance, in Africa and the rest of the world, points to rising risks ahead.