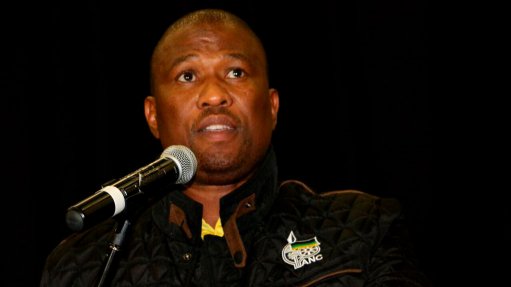 ANC Eastern Cape convenor Oscar Mabuyane
Registration for the African National Congress (ANC) provincial conference in the Eastern Cape is underway, ahead of the weekend's events, where former Provincial Treasurer Babalo Madikizela and Provincial Task Team convenor Oscar Mabuyane will battle it out over the top post for chairperson.
At least 1 500 delegates from over 670 branches are expected to participate at the conference.
Mabuyane is confident the province will have a clean, uncontested conference owing to the work done by the organization.
During a media briefing on Friday, he assured that delegates will be safe and that the conference would not degenerate into events from the 2017 conference, where the wrong impression of numbers was created with ghost delegates.
"We have done all we could that the story of the 2017 conference does not repeat. The problem is that some of us, when we are in the lobby space, we try to get into psychological warfare and like to create the wrong impressions by making allegations just when numbers are not tilling up and we refuse to be drawn into that," said Mabuyane.
He said ANC meetings are aimed at being a platform for political education, stating that those that attend the ANC meetings must leave with a good impression that the ANC is a serious organisation.
Mabuyane also said the ANC is a democratic party with a constitution that guarantees the rights and duties of its members.
He said that more than 670 branches are in good standing as the mission is to ensure that the political party exists in every corner of the province.
"That is excellent work done by the organisation as a collective, and we have built this ANC, anchoring this work on unity and renewal of the party," said Mabuyane.