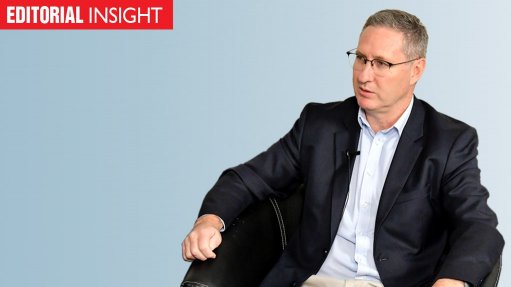 One of the unsung highlights of Finance Minister Tito Mboweni's Budget 2021 speech was his announcement that the border posts at South Africa's six busiest land borders were to be upgraded and expanded.
It was also heartening to hear that these one-stop border posts will be developed using a public-private partnership model, as fresh ideas, capital, skills and system innovation are sorely required.
It was even more encouraging to learn that Beitbridge, which was built in 1929 and last upgraded in 1995, will be the first to receive an overhaul so as to "eliminate the dreadful scenes we witnessed recently".
Although there is some dispute as to whether the congestion at the Zimbabwe-South Africa border could be blamed directly for several deaths during the recent peak crossing period in December/January, the blockages were nevertheless deeply dehumanising and economically debilitating.
Holiday travellers in taxis and private vehicles lacked food, water and basic ablution facilities as some of them waited days, rather than hours, to cross. The gridlock also came at a high cost to those freight companies that hoped to use the crossing to shorten their trips to the Zimbabwe market.
From a pure economic perspective, however, the sooner more streamlined infrastructure and systems are introduced to facilitate freight movement at all these land borders, the better.
Absent such an overhaul, it will not be possible for South African firms to fully begin tapping the trade opportunities opening up to them as a result of the implementation earlier this year of the African Continental Free Trade Agreement.
In fact, the South African government has been fully alive to that reality for some time, with both Trade, Industry and Competition Minister Ebrahim Patel and his predecessor, Dr Rob Davies, having stressed over and over again that tariff liberalisation alone will not result in a step-change in intra-regional and intra-continental trade. For that to happen, major transport and border infrastructure investments are also required.
Happily, Mboweni's Budget announcement follows news that the Zimbabwean side of the Beitbridge border post is set for a $300-million modernisation and upgrade itself, after financial close was reached recently on a 17-and-a-half-year concession with La Frontiere.
It should be reinforced even further by the publication of a clearer one-stop border post policy, which the South African government is planning to release for public comment any day now.
Theoretically, this policy should help harmonise the movement of people and goods between South Africa's land ports of entry and its neighbouring countries, while addressing congestion.
There is little question that visible progress at the Beitbridge border post will go a long way to adding credibility to South Africa's claim that boosting regional trade is a core element of a larger plan to place the country on a higher growth trajectory.