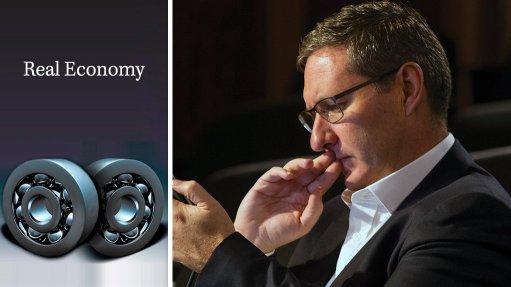 Business confidence is at debilitatingly low levels and trust between government and business remains fragile after the abusive Zuma years. Nevertheless, there are some encouraging signs that the relationship is on the mend, albeit at such a high level that it will take time to filter through to the rest of the business community.
A key signal of repair came earlier this month when the CEO Initiative put its weight behind President Cyril Ramaphosa's plans for increasing investment and stimulating growth in the recession- afflicted South African economy.
The CEO Initiative draws in business leaders from various sectors and rose to prominence during Pravin Gordhan's second stint as Finance Minister, after President Jacob Zuma's controversial decision to remove Nhlanhla Nene from the position and replace him with Des van Rooyen. The grouping worked with Gordhan to stave off a downgrade in South Africa's credit rating to junk – an effort that was seriously undermined by Zuma's decision to remove Gordhan in a late night Cabinet reshuffle in March last year. Currently, only Moody's rates South Africa at an investment grade, after S&P Global Ratings and Fitch Ratings downgraded the country to subinvestment grade in 2017.
The CEO Initiative includes Telkom and Eskom chairperson Jabu Mabuza, Standard Bank CEO Sim Tshabalala, Nedbank CEO Mike Brown, Seriti Resources CEO Mike Teke, JSE CEO Nicky Newton-King, Discovery CEO Adrian Gore, Long4Life CEO Brian Joffe, Public Investment Corporation CEO Dr Dan Matjila, Goldman Sachs in South Africa MD Colin Coleman and outgoing Investec Group CEO Stephen Koseff.
The initiative reports that it will be engaging with investors at government's upcoming Investment Conference as part of the dele- gation. The conference is scheduled to take place in Johannesburg from October 25 to 27.
Confirmation of its support for government's $100-billion investment push followed a meeting of the President's Economic Consultative Forum, held on September 14 in Pretoria. The meeting included both business and labour representatives. Ramaphosa used the meeting to share details of a Cabinet-endorsed economic stimulus package, which he confirmed would not deviate from government commitments towards fiscal consolidation and debt stabilisation.
The package includes a defined set of economic reforms covering issues such as mining, telecommunications, tourism and transport, as well as proposals for an infrastructure development initiative.
The CEO Initiative said it welcomed the urgency being shown by government and said it was imperative for South Africa to act decisively in creating an investor-friendly environment. Confidence in the economy would be aided, the business leaders said, by a focus on fiscal consolidation and stabilising sovereign debt levels, as well as strengthening institutions that had been weakened in recent years.
There is nothing overwhelmingly tangible in the announcement, besides the fact that the CEO Initiative will play a direct role in engagements with investors. Nevertheless, it is a much-needed signal that the relationship between business and government is starting to be placed back on a more constructive footing.