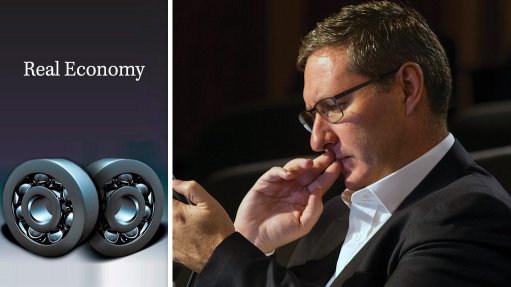 With the 2019 elections finally out of the way, the new administration can expect little or no honeymoon period. The President and his team will have to hit the ground running to stand any chance of turning what goodwill still remains to positive account.
The appointment of a credible and streamlined Cabinet is a top priority – easier said than done in the context of toxic factionalism. It would be naive to expect that the new Cabinet will be immune from political compromise. Nevertheless, women and men of the highest calibre and integrity must be appointed to the key portfolios.
To move with pace, each member of the new Cabinet should be expected to outline, preferably in public, the high-impact reforms they intend pursuing during their first 100 days. The reforms should focus primarily on addressing lingering constraints to achieving higher levels of economic growth, without which the country's socially debilitating economic drift will continue.
In energy, for example, immediate progress must be made in finalising a credible update to the Integrated Resource Plan. In the absence of such a plan, no progress can be made in adding the new capacity required to deal with the country's prevailing electricity supply deficit. In parallel, the difficult decisions should be made about Eskom's future role in the system. Here, the starting point has to be an acknowledgement that the utility's current structure is no longer fit for purpose and must be overhauled.
In mining, proactive steps must be taken to address industry concern over problematic clauses in the third version of the Mining Charter, including a clause stipulating that black ownership be elevated to 30% from 26% when mining leases are renewed, or rights transferred.
In construction, the infrastructure fund mooted at the launch of the Economic Stimulus and Recovery Plan must be activated and the domestic project pipeline replenished to not only address key backlogs but also help revive an ailing sector. At the same time, government should play a lead role in ensuring greater coordination between project owners, contractors and law enforcement officials to safeguard projects from violence and intimidation.
In telecommunications, every effort should be made to ensure that much-needed spectrum is not just released but released in a way that lowers the cost of data and opens up opportunities for new entrants, as well as for bandwidth-hungry enterprises.
In tourism, a sensible solution has to be found to the country's visa problems, while the e-visa solution should be broadened in a way that makes South Africa an easy choice for business and leisure travellers alike.
Similarly, South Africa should seek to become a destination of choice for foreign professionals by removing the unreasonable bureaucratic roadblocks that currently stand in the way of allowing individuals with scarce skills to live and work in the country.
Urgency must also be given to finding socially just, yet market-friendly, solutions to land reform. Failure to strike such a balance risks damaging not only the agriculture sector but also the entire economy.
It's time to act and act decisively if South Africa is to extricate itself once and for all from its current low-growth trap – one that is deepening the unemployment crisis and, in turn, making it all but impossible to address grinding poverty and socially destablising inequality.