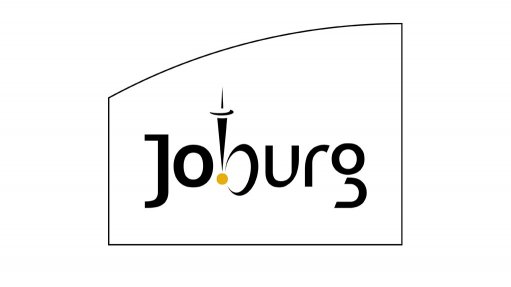 Topped by a massive structural steel roof canopy that symbolises the organic movement of the public transport industry, the Drieziek public transport facility has changed the landscape in Orange Farm, Region G.
The Johannesburg Development Agency (JDA), on behalf of the City of Johannesburg Transport Department, has been implementing the Drieziek transport facility – a public transport facility that will go a long way in benefiting the communities who primarily depend on public transport to travel to places of work, education and public amenities.
The all-weather, aesthetically pleasing transport facility, which has reached practical completion, features 37 holding bays, 42 loading bays, 10 wash bays, private car parking, 22 trader stalls, ablution facilities (male, female and disabled), and a public square for traders, including a sitting area.
Located at the corner of Milife Street, the modern facility stands out as a new innovative, dense but easy to use public transport infrastructure that is functional, sustainable and durable.
The transport facility will reduce commuters' travel time, due to the centrality of its location, and most importantly improve safety for commuters of Ward 4 and Ward 5.
The traders' stalls are designed to accommodate informal traders' selling of wet and dry goods, respectively. The square and stalls are integrated through paved and covered walkways, creating a seamless unobstructed pedestrian flow. Access from the surrounding areas will be possible on clearly marked crossings.
The City of Johannesburg's development programme for Drieziek intends to establish the area as a socially, economically and environmentally sustainable human settlement that is spatially integrated into the city, with access to basic services and opportunities for social mobility and economic development.
Drieziek is located in Orange Farm, approximately 40km from Johannesburg CBD, with communities primarily depending on public transport to travel to places of work, education and public amenities.
"The Drieziek public transport facility will coordinate travel movements of the commuters from a central point, improving safety for commuters. The facility will also stimulate the local economy through the employment opportunities to be provided by trading stalls," Member of Mayoral Committee (MMC) for Transport, Cllr Nonhlanhla Makhuba said.
"The Drieziek public transport facility will provide a safe and accessible alternative to the most vulnerable transport users, allowing them to wait and be dropped off by operators who are members of the local taxi association," added MMC Makhuba.
The following scope of works were completed for the construction of the facility:
Earthworks and layer works
Interlocking paving
Asphalt surfacing on external road
Kerbing
Underground stormwater pipes
Stormwater attenuation pond
New internal sewer pipes connected to the existing
New domestic and fire water storage tank
New internal water reticulation pipes to connect to water tank
Electrical reticulation network and lighting
Trader stalls
"The City is faced with multiple challenges of unemployment and spatial design concerns that continue to block access to opportunities for underprivileged communities," said Cllr Thapelo Amad, MMC for Development Planning.
MMC Amad added that rapid urbanisation in Joburg brings with it both challenges and opportunities for urban development. "This facility is an example of how the City is improving the welfare of the most vulnerable members of the City through the implementation of infrastructure projects," MMC Amad explained.
Issued by The City of Johannesburg