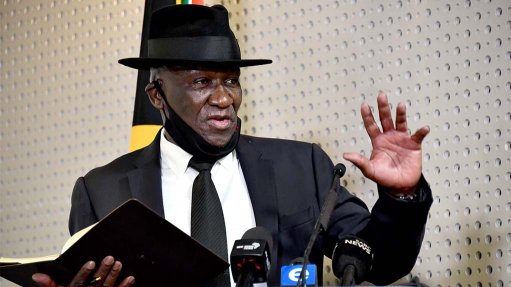 Police Minister Bheki Cele
Crime statistics for the period 1 January 2023 to 31 March 2023 once again prove how the Northern Cape is steadily becoming a breeding ground for all kinds of criminal activity.
Overall, there has been a significant increase in common assault, robbery with aggravating circumstances, burglary and stock theft. Car jackings in the province are also on the rise.
We are especially concerned about the increases in robbery at residential premises that ranked at a staggering 72.4%, with the number of robberies at non-residential premises also jumping from 45 to 55 known reported cases.
The minimal decrease of 10 rape incidents, in comparison to last year this time, also does not inspire any confidence in the fight against Gender-Based Violence. The Northern Cape has the third highest rape ratio in the entire country, only behind Eastern Cape and Kwa Zulu Natal. Worryingly, the majority of these rape cases took place at the residences of either the perpetrator or the victim, exposing the vulnerability of people in places where they should be safe.
People cannot be expected to live in a society where they are least safe at home and at workplaces. Also when places of work come under attack, so does the economy. With a 42.6% provincial expanded unemployment rate in the province, we can ill afford aggravated lawlessness to further threaten jobs and people's ability to survive.
The Kimberley police station is ranked amongst the top 30 police stations where serious crimes are reported, additionally experiencing a 133 increase in such reported crimes. This is yet another indication that crime in the once safe Northern Cape is out of control.
The latest crime statistics are indicative of a police service that is going backwards under the leadership of Minister Beke Cele, whose failure to year-on-year address the conundrum of an under-resourced, under-capacitated and under-staffed police service, is not only threatening the safety of all residents of this province, but their jobs too.
Issued by Ofentse Mokae, MPL - DA Northern Cape Spokesperson of Transport, Safety & Liaison