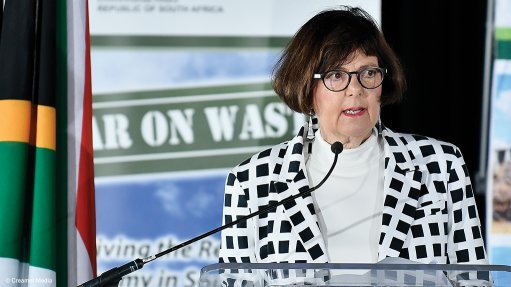 Minister of Forestry, Fisheries and the Environment, Barbara Creecy
On the 9 July 2021, our Nelson Mandela Bay regional office submitted an appeal to the Department of Forestry, Fisheries and the Environment (DFFE) on the rejection of the Karpowership SA Environmental Impact Assessment (EIA) applications submitted for three locations in South Africa, namely at the Port of Ngqura, Saldanha Bay, and Richards Bay.
The National African Federated Chamber of Commerce and Industry (NAFCOC) as a whole including its Energy dedicated affiliate (SAMEC) supports this appeal and has as a result written to Honourable Minister Barbara Creecy appealing and urging her to reconsider the decision of refusal on the Karpowership SA Environmental Authorisations for their three projects in the ports of Ngqura, Richards Bay and Saldanha Bay. This is done in the best interest of both our communities and our economy.
Load-shedding is the biggest issue affecting the South African economy currently. According to the CSIR, load shedding cost South Africa an estimated R118 billion in 2019 alone. As an association representing the views and needs of the country's emerging businesses, NAFCOC knows first-hand the devastating impact load shedding is having on our members, households, and the economy at large.
Small, Medium and Micro Enterprises are the lifeline of the South African economy, and until urgent measures are put in place to address load-shedding, they will continue to struggle and close down, resulting in devastating job losses. Environmental concerns should not be disregarded, but they must not be looked at in isolation from an economy wrecked by endemic levels of poverty and unemployment. A balanced approach is more than ever needed in our efforts and plans to restart our economy.
Karpowership SA's three projects meet every single one of the requirements specified in the Risk Mitigation Independent Power Producer's Procurement Programme (RMIPPPP) of the Department of Mineral Resources and Energy. Once online, Karpowership SA's three projects alone will have the capacity to eliminate one full stage of load shedding, saving South Africans billions of Rands over the lifetime of the project.
Issued by NAFCOC