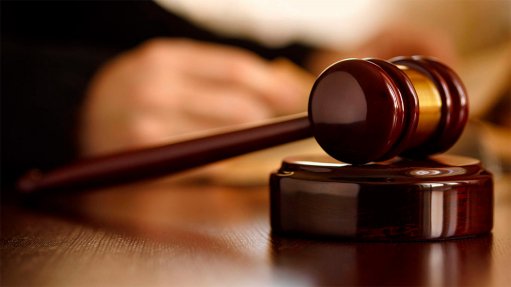 1] This Commission of Inquiry was established on 24 May 2018 by Proclamation under the hand of the President.1 The Proclamation appointed me as Commissioner, assisted by Mr Michael Katz, Advocate Mabongi Masilo, and Mr Vuyo Dominic Kahla.
[2] Soon after its appointment the Commission began its work. That entailed becoming familiar with the complexity of SARS, identifying and interviewing employees who might have information relevant to the inquiry, calling for the production of documents, coming to terms with systems that are used for the collection of taxes, inviting submissions and the production of evidence, and the like. Thus far inquiries have been initiated on a number of fronts that have progressed in various degrees, and it is anticipated that they will continue to progress as more information comes to light and as time allows.
[3] The Commission is entitled to receive evidence in various forms. It may do so through oral testimony; it may receive affidavits or affirmed statements; and it may receive evidence in the form of documents alone. Where oral testimony is to be heard, the Commissions Act requires it to be heard in public, though there are exceptions.
[4] The Commission's first session for receiving oral testimony in public was held from 26 to 29 June 2018. Mindful that the Commissioner of SARS, Mr Moyane, who has been suspended from his duties, might have an interest in the hearing, I drew his attention to the hearing on Wednesday 20 June in a letter written to his attorney:
'I write to inform you, for your information and as a courtesy to your client, that the Commission of Inquiry will be hearing evidence in public from 26 to 29 June 2018 commencing at 14h00 on 26 June 2018 at the following venue:
[5] On Friday 22 June 2018 I received a reply from Mr Moyane's attorney in the following terms:
'2. Due, inter alia, to the short notice it is not possible to attend the hearings in full. However our client deems it necessary to request an opportunity to address the Commission hearings in order, inter alia, to place certain issues on the record and where necessary to seek certain rulings. Such issues include but may not be limited to:
2.1 Raising an objection against the suitability of Prof. Michael Katz to serve as a member of the Commission given his conflicted status as the personal and business legal representative of Mr Cyril Ramaphosa who is:
2.1.1 The President of South Africa;
2.2.2 The person who appointed the Commission; and
2.1.3 The person who is our client's key adversary in [a] pending disciplinary inquiry involving the current Commissioner of SARS.
2.2 Seeking an undertaking from the Commission that it \Viii stay clear of dealing with any issue which is the subject matter of the pending disputes which have been placed before the disciplinary inquiry chaired by Adv Azhar Bham SC so as to avoid double jeopardy and manifest unfairness.
2.3 Expressing our client's interest in participating in and co-operating with your Commission and attending to the practical arrangements for doing so, in his capacity as the current Commissioner of SARS."
3. We would appreciate it if an arrangement can be reached for our client to make submissions in respect of the above issues on 29 June 2018 at your commencement time.
[6] Three features of the letter are striking.
[7] First, it is striking that Mr Moyane, whose counsel repeatedly emphasised his vital interest in the proceedings, should not have found it possible to attend the full hearing on a week's notice. That is even more striking when, so I was told by his counsel in the course of his submission, Mr Moyane sat watching television while the hearing was taking place.
[8] Secondly, it is striking that the issues he said he wished to place on record, and where necessary seek rulings, was left open. It is unusual for an opportunity to be sought from a tribunal to place matters on record, or to seek rulings, but leaving it for later to identify what those matters and rulings are.
[9] Thirdly, it is striking that the opportunity to address the Commission was requested for a date that was after most of the oral testimony would have been heard. If Mr Moyane was concerned to avoid the Commission touching on issues relevant to the disciplinary inquiry by asking for an undertaking not to do so, one might have thought he would have asked for the undertaking before the testimony was heard, and would not have waited until after the horse might have bolted, bearing in mind that he had no knowledge of what testimony was to be heard. For all he knew, the testimony might have related pertinently to the charges levelled against him in the disciplinary inquiry.
[10] All became clear on the morning of Friday 29 June when, at the commencement of the proceedings, his counsel handed to me a document containing the submissions that were to be made in support of his objections. On this occasion a third objection had been added, founded on the evidence that had been heard. Indeed, that objection seems to have been foremost in his mind, because the submissions are introduced in the first paragraph with no mention of Professor Katz, nor of the undertaking that was sought, but is directed to the newly introduced objection. This is how the first paragraph reads:
'1. This submission seeks, in summary form, to articulate the strongest possible objection against the institution, conduct and continuation of this Commission. The submission covers three broad topics, namely:
10.1 GROSS UNFAIRNESS;
10.2 INHERENT BIAS; and
10.3 RELIEF /RULING SOUGHT'
[11] The document is a disgrace. No less disgraceful than its repetition in counsel's address. The content of the document plays fast and loose with the facts, draws inferences from inadequate material, and is littered with abuse, invective, and sinister suggestion, purporting to support an allegation that, so it was said 'the Commission has prejudged the issues before it and is merely going through the motions to reach a predetermined outcome'.
[12] The content of the document is directed also at throwing bait before the media aimed at, amongst others, reviving in the media an allegation that a 'rogue unit' existed within SARS. Indeed, in the course of his submissions counsel for Mr Moyane handed me a memory stick which he said contained information establishing the existence of such a unit, and he proposed that I share it with the media. If Mr Moyane wishes to distribute material to the media then he must do it himself. This Commission will certainly not do so on his behalf. If it is relevant to the Commission's terms of reference whether or not there was what has been called a 'rogue unit' within SARS, then this Commission will inquire into it through proper and credible evidence received in the ordinary course, and not by counsel's assertion and a memory stick handed up from the bar.
[13] Before turning to the submissions that were made it is convenient to deal with the rulings that were sought. I was asked to make five rulings that were expressed as follows (my numbering):
'1. a discontinuation of this Commission, alternatively a stay of its proceedings pending the outcome of the Disciplinary Inquiry;
2. that all the evidence of the past three days be expunged from the record, as it was obtained under a huge cloud of unlawfulness and procedural unfairness;
3. the recusal of Prof Michael Katz as a member of the panel of Commissioners;
4. an undertaking that this Commission will not entertain evidence or hear evidence relating to any subject matter [in] issue which forms part of the Disciplinary Inquiry; and/or
5. a directive that SARS must provide the necessary legal assistance to the Commissioner to exercise his rights, which have hitherto been violated at this Commission:
[14] I deal with each of those rulings in turn.
[15] As to the first ruling. This Commission was established by Proclamation under the hand of the President. The Commission has no power in law to dissolve itself. It also has no power to discontinue its inquiries. It has been instructed by law to make the inquiries listed in its terms of reference and that is what it must continue to do.
(16] As to the second ruling. There seems to be a view in some quarters, evidently shared by counsel in this case, that evidence can be made to go away by a process of 'expungement'. In a court of law some evidence is not admissible and may not be taken into account by the court. In that sense evidence that has been received, when in truth it is not admissible, might be 'expunged' from the record. What is meant by that is not that the evidence does not exist but only that it must be ignored when the court makes its decision.
[17] The same is not to be said of a commission of inquiry. It must seek to establish facts and the law does not require it to ignore evidence. It should be conscious of the reasons why some evidence is not admissible in a court, and it might be wary of relying on evidence of that kind, but it is not precluded from receiving it. Once oral evidence has been given it is not possible for a commission, or even for a court, to make the evidence disappear. The commission might choose not to rely on the evidence but that is something else. A ruling that purports to makes the evidence disappear is not possible, and a ruling that requires the Commission to ignore it is not competent in law.
[18] As to the third ruling. Professor Katz has been appointed to assist this Commission by Proclamation of the President. It is not competent, as a matter of law, for this Commission to override the Proclamation and rule that he should not fulfil that role.
[19] As to the undertaking that was sought. This Commission will give no undertaking not to receive evidence that is relevant to its inquiry, nor may it do so as a matter of law. It has been instructed to fulfil its terms of reference and it must do whatever is necessary and appropriate to perform that task.
[20] As to the fifth ruling. This Commission has no power in law to direct SARS to pay Mr Moyane's legal fees, or to provide him with legal assistance in some other way.
[21] None of the rulings is competent in law and on that ground alone the request for the rulings must be refused. But I nonetheless consider it necessary to deal with the submissions on which the request for the various rulings was founded.
[22] It is as well to reiterate the function of a commission of inquiry. It is within the prerogative of the President to seek such recommendations and obtain such information as the President sees fit for the performance of his functions. A commission of inquiry is one means by which the President might do so. It is a commission that makes inquiries, and reports its findings and recommendations to the President, for the President to do with as he chooses, and also to reject them.
[23] In this case the President has appointed Professor Katz to assist the Commission for good reason. Professor Katz is well known to have expertise in the administration of tax collection. He has advised former administrations on tax collection and I daresay he might be called upon to do so again. The President has chosen to have the benefit of the expertise of Professor Katz by appointing him to assist the Commission, and I am grateful that he has done so.
[24] The President may equally, if he chooses, seek the advice of Professor Katz by telephoning him, or having him to dinner, whether during the course of this inquiry or at a later time. He might even, if he chooses, ask Professor Katz whether he should act upon whatever recommendations might in due course be made by this Commission. In what way, then, is Professor Katz 'conflicted' when he is asked to assist in garnering information and making recommendation through the medium of a commission of inquiry? He is not conflicted at all. He is doing precisely what might be expected when the President seeks information and advice on tax collection. That the President and Professor Katz have encountered one another before, whether it be professionally or socially, is no reason for the President not now to seek his assistance.
[25] The submission that this commission should not be conducted while disciplinary proceedings are pending against Mr Moyane has no merit. Each procedure serves its separate function and there is no reason why one function should be delayed while the other is performed, albeit that they might in some respects cover the same ground. Talk by counsel for Mr Moyane of 'double jeopardy' is misplaced. Mr Moyane is not placed in jeopardy by the Commission's performance of its functions because that is not what a commission does. It might be that its findings cause the President to act in a way that places Mr Moyane in jeopardy but then it is the act of the President that does so.
[26] Nonetheless, I am aware of the charges that have been levelled against Mr Moyane, which cover a narrow ground. The Commission's terms of reference, on the other hand, are broad and extensive. The Commission is capable of carrying on its work for a time without covering ground that might be covered by the disciplinary inquiry. Lest it prejudice the work of the disciplinary inquiry, I do not intend to do so at this stage.
[27] I come then to the remaining submissions. Counsel has impugned the Commission on the basis of inferences sought to be drawn from the manner in which it has thus far conducted its inquiry. Counsel is well aware that inferences are properly to be drawn only if they take account of all the facts, and it is apparent that counsel is in possession of few facts indeed. Indeed, counsel was indifferent to further facts that were related to him in the course of the hearing, intent, as he was, on ploughing on, whatever the facts might be. The allegations that are made, on the basis of half-baked inference, are a disgrace, and are rejected.
[28] Paradoxically, counsel was at pains to assure me, in the course of his submissions, that he and his client are confident of my impartiality and fairness, which is heartening, and that if they had any 'problem' with me they would raise it, which, he said they had not done. That being the case, I can put the abuse behind me, and the Commission can get on with its work.
[29] I think it is important also to say something of the role of counsel appointed to assist the Commission, who also came in for insult in the course of the submissions. While often called 'evidence leaders' that is a misnomer. The process of a commission of inquiry is inquisitorial, unlike that of a court. That means it must make its own inquiries, seek out evidence itself, and interrogate the veracity of evidence where that is required. Counsel appointed by a commission facilitates the performance of all those functions under the direction of the commission.
[30] When oral evidence is to be heard it will be presented to the commission by its counsel. Where counsel has no reason to suspect the veracity of the testimony, counsel play their part by guiding the witness through the testimony, so as to ensure that relevant testimony is extracted. Where there is reason to suspect testimony might not be true, they play their part by examining the witness, vigorously, if that is required, to test its veracity. Indeed, it might be that a witness is called solely for vigorous examination, so as to extract information that the commission requires. And if a witness has given testimony when there has been no reason to suspect it might be false, and it turns out later that that might not be the case, then the witness is liable to be recalled, and examined more thoroughly. In short, the approach counsel will take to oral evidence will be dictated by the exigencies of the case. Some cases will require the witness to be guided. Other cases will require the witness to be interrogated. And some cases might require a bit of both.
[31] Advocates Steinberg and Siyo have been exemplary in the performace of that function, and I am grateful for the skill, dedication and hard work they have brought to the task. It is lamentable that it should have been suggested that they did anything less than their duty by the manner in which they presented the testimony we have heard. We have yet to hear from Mr Moyane, or anyone else for that matter, why the presentation of their evidence ought to have been 'robust', as contended for in counsel's submissions. I have on a number of occasions in this forum invited any person, and that includes Mr Moyane, who has proper grounds for believing that the testimony of any witness might not be true, to disclose those grounds to counsel for the commission. In the event that such grounds come to light, every witness is liable to be recalled for closer examination.
[32] What is called for from counsel for a commission, and from the commission itself, is an open but inquiring mind, the meaning of which I had occasion to explain in the Supreme Court of Appeal. That case concerned the functions of the Public Protector but it applies as much to a commission of inquiry:
'That state of mind is one that is open to all possibilities and reflects upon whether the truth has been told. It is not one that is unduly suspicious but it is also not one that is unduly believing. It asks whether the pieces that have been presented fit into place. If at first they do not then it asks questions and seeks out information until they do. It is also not a state of mind that remains static. If the pieces remain out of place after further enquiry then it might progress to being a suspicious mind. And if the pieces still do not fit then it might progress to conviction that there is deceit. How it progresses will vary with the exigencies of the particular case. One question might lead to another, and that question to yet another, and so it might go on.'
It is in that state of mind that counsel go about their work.
[33] A repeated complaint in the course of the submissions was that Mr Moyane had not been given an opportunity to 'rebut' testimony that was given by witnesses, albeit with no explanation of what that envisaged. The complaint is disengenuous. Mr Moyane was well aware that oral evidence was to be heard. There was no request in the letter from his attorney for an opportunity to 'rebut' the evidence. No such request was made during the course of the hearing. Mr Moyane did not even attend the hearing but instead, according to his counsel, sat watching television while the hearing was taking place. The only request made by Moyane was for an opportunity to place matters on record and seek rulings, without limitation of what they might be, and then to do so only after most of the evidence would have been heard. And far from asking for the opportunity to 'rebut' the evidence of the last witness, who gave evidence after the submissions had been completed, when that witness gave his evidence Mr Moyane and his representatives were no longer to be seen.
[34] Shortly after the Commission commenced its work it issued an invitation in the following terms:
'Any interested persons including juristic persons, entities, institutions and organs of State are invited to make written submissions to the Commission, in relation to all or specific items of the Terms of Reference, by no later than 31 July 2018. Written submissions must be concise and succinct, and must be furnished under cover of a brief precis. So far as facts are sought to be placed before the Commission, such facts must be attested to or confirmed by affidavit. The date by which submission should be furnished may be extended by the Commissioner if there are sufficient reasons for doing so.
Upon receipt of written submissions the Commission may require, by way of a notice, a deponent or any person to appear before it in order to give oral evidence on specified aspects of the Terms of Reference and in such notice it may give directions with regard to such oral evidence. The Commission may also receive evidence in camera, and may also protect the identity of persons furnishing information, if it considers that to be necessary. Any request for such confidentiality, which may be made in advance of the information being provided, should be directed to the Commissioner through the office of the Secretary, and will be treated in confidence.
[35] That invitation applies as much to Mr Moyane as to anyone else. Moreoever, anyone who considers that his or her oral evidence might contribute to the work of the Commission, including Mr Moyane, is welcome to approach the secretariat and arrange an interview. The work of this Commission is in its infancy with a long way to go.
[36] On Sunday afternoon I received a letter from Mr Moyane's attorney contending, belatedly, that the Commission was not properly constituted when it heard the application. I'm afraid I do not agree. It was also contended that the submissions concerning Professor Katz were not directed towards obtaining a ruling from the Commission, but were directed towards asking Professor Katz to recuse himself, and ought not to have been entertained in his absence. If that was indeed the intention, it is extraordinary that counsel did not say so when he saw that Professor Katz was not present to be asked to recuse himself. But if Mr Moyane wishes to ask Professor Katz to recuse himself there is no need to do so at a hearing of the Commission. A letter to Professor Katz will suffice.
[37] Finally, I have made it clear to Mr Moyane's counsel that the Commission does not intend holding further public hearings before August. If this is a precursor to court proceedings, of which there has been an intimatiion in counsel's submissions, then I am confident he will bring that to the attention of the court.
(38] All the rulings and relief sought by Mr Moyane are refused.
R. NUGENT
COMMISIONER 2 July 2018
Footnote:
1 Proclamation No. J7 of 2018 published in Government Gazette No. 41652 of 24 May 2018.