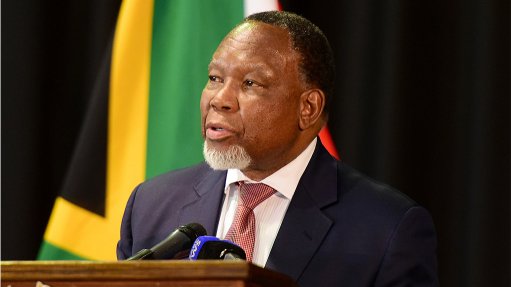 Chairperson of the ANC Electoral Committee Kgalema Motlanthe
Former president and chairperson of the ruling African National Congress (ANC) Electoral Committee Kgalema Motlanthe said on Thursday that as the party heads towards its fifty-fifth national elective conference, moral standards and leaders in good standing are important.
He was addressing media at Luthuli House in Johannesburg where he tabled the official nomination process and rules for the December 16 conference.
Motlanthe said branches must be properly constituted with both genders represented in committees and added that at least 50% of leaders should be women.
He said the party hoped that members would comply with the end of vote buying and slates, as laid out by the rules.
The ANC expected the highest ethical and moral standards from its NEC leaders, Motlanthe said.
"We need cadres who have proven leadership and political capacity, a good track record, public standing and the moral integrity to provide leadership to the ANC, the motive forces of our struggle, and society in general. We need the NEC [National Executive Committee] to reflect our values and our united, non-racial and non-sexist character," he said.
Further, he added that the party's NEC should consist of a generational mix, with young people in leadership positions.
"We must strive to achieve an NEC with at least 25% of members being young people. At least 50% of nominees and elected members must be women and we must strive to represent the different national groups in our country," Motlanthe added.
The party also hopes to achieve a good balance of leadership that reflects and draws from the many sectors of society.
This includes leaders from different classes; from all national groups; from all parts of the country, both rural and urban; from many sectors and communities; from different faith groups; and importantly, from marginalised groups, such as people living with disabilities, and the LGBTQI+ community.
The ANC reiterated its stance that no-one may contest the ANC leadership election if they have been found guilty of, or have been charged with unethical or immoral conduct, or any serious crime, or corruption.
Motlanthe explained that a charge was defined as being charged in a court of law and added that this rule applied also to members who had been charged with any criminal offences in cases that were still being heard, or where a judgment or sentence was being appealed.
Documents with the rules attached.