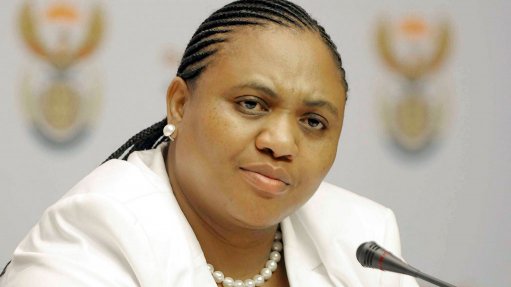 Minister of Agriculture, Land Reform and Rural Development, Thoko Didiza
The Democratic Alliance (DA) expresses deep concern about the possible grid collapse that could have severe implications for food security and the entire food system in the country. It is disconcerting that stakeholders in the sector must beg Minister Thoko Didiza and the Department of Agriculture, Land Reform and Rural Development for information regarding their plans to address this impending crisis.
The recent news of SA's biggest food poultry group, Astral, reporting an almost 90% crash in interim profits highlights the continuous and costly disruptions to agri-processing businesses caused by load-shedding. This situation has left vulnerable communities in South Africa hungry and poses an even greater threat to food security.
The Minister publicly announced the establishment of Agriculture's Energy Task Team to address the energy crisis within the farming community, but there has been a lack of clarity and information on their proposed solutions. It was only after the DA called on the Minister and Eskom's senior management team to address this issue, that the plan, which was still a work in progress, was received by the portfolio committee.
Unfortunately, the only tangible support provided so far is the energy fund through the Land Bank, which will not accommodate all farmers as not all of them bank with the Land Bank. This situation raises concerns about the potential increase in animal herds, leading to overgrazing on some farms and increased animal feed costs due to fewer cattle going through abattoirs amid electricity problems.
The potential rise in pests and animal diseases due to electricity problems is another significant concern. Shortages of vaccines have already led to an increase in animal diseases. Moreover, the collapse of the irrigation system could result in poor-quality produce. These pressing issues must be addressed by the Minister and Eskom, who need to come forward and explain to the nation how they plan to avert a food security crisis should a grid collapse occur.
The DA commends the Premier of the Western Cape for taking proactive steps in creating a readiness plan to address the possible food crisis in the event of a total grid collapse. It is imperative that the Minister and Eskom swiftly implement their plans to safeguard our country's food system.
The DA calls on the Minister and Eskom management to provide immediate and comprehensive information to the public regarding their strategies, timelines, and actions to address the impending grid collapse and ensure food security for all South Africans.
Issued by Noko Masipa MP - DA Shadow Minister of Agriculture, Land Reform and Rural Development