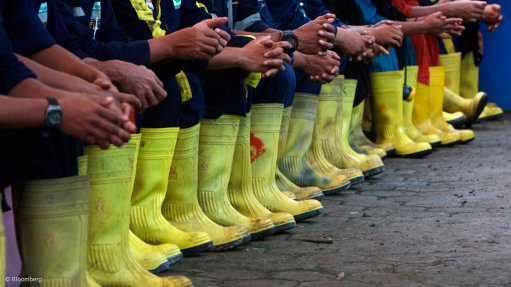 Photo by: Bloomberg
The Democratic Alliance (DA) in the Northern Cape is saddened by the deaths of an unverified number of miners at Nuttaboy Mine, in Namaqualand, who were killed yesterday in a mining operation after the makeshift tunnel in which they were digging, caved in on them.
We offer our condolences to their families.
This is not the first such tragedy to occur in Namaqualand. Tragically, it will also not be the last.
While the DA does not condone lawlessness, we also cannot allow unnecessary deaths to occur unabated in the artisanal mining industry, which continues, in a large part, to be criminalised because of the ANC government's inefficient regulation the mining industry and its failure to live up to the promises regarding permits and land use.
In 2018, the former deputy minister of the relevant department, Godfrey Oliphant, promised that permits to small-scale miners in the region will be expedited to allow for a greater deal of protection. Over the years, the DA has submitted letters requesting interventions to local authorities, to the MEC of COGHSTA, Bentley Vass, to the Premier, Dr Zamani Saul, and even to Minister of Mineral Resources and energy, Gwede Mantashe. But still, government is silent.
Anyone with a heart, as well as a head, should see that the increasingly high levels of unemployment resulting in increasingly high levels of poverty is forcing increasingly desperate people to resort to increasingly desperate measures, just in hopes of placing a loaf of bread on the family table. It's a vicious cycle that cannot be tolerated.
It is time that government and the authorities need to plot a way forward that will not only secure the safety of communities, of artisanal miners, as well as the wellbeing of their families but also find a way to curb illegal diamond mining and instead harness the potential of legal artisanal diamond mining.
Only change under a DA-led government will ensure that the diamond mining is transformed into a vibrant industry, that can create jobs, benefit all our people and not serve as a threat to society.
Issued by Constituency Head of the DA for Namaqualand, Dr Isak Fritz, MPL