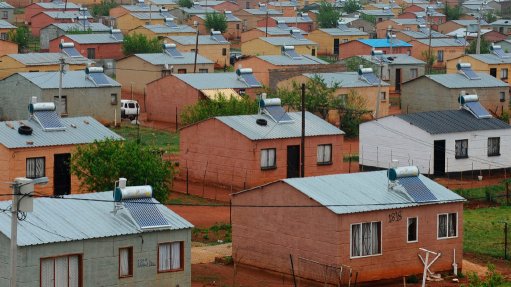 The Department of Military Veterans acknowledged on Wednesday that it is struggling with the roll out of houses for military veterans, and will work with the Department of Human Settlement to try and unlock some of the challenges.
The department was briefing the Portfolio Committee on Defence and Military Veterans on its distribution of benefits and management of the military veteran's database for the 2022/23 financial year.
The Department of Military Veterans has faced many challenges in delivering benefits prescribed in the Military Veterans Act and with finalising a credible database, continuing to impact negatively on its ability to deliver services to veterans.
The Department of Military Veterans research and policy development chief director Sandisa Siyengo said that housing has been rolled out at a slow pace, with only Gauteng and the Eastern Cape doing well in terms of delivering houses to military veterans.
In Gauteng, 34 houses were allocated to military veterans, the Eastern Cape saw 18 allocations, KwaZulu-Natal handed over 13, Limpopo and Northern Cape both allocated 10 houses and Western Cape allocated five houses.
"However, in other provinces, the department has been struggling because of the coordination between the Department of Military Veterans and the provincial Department of Human Settlements," Siyengo said.
A total of 90 houses were delivered in the last financial year, 53 non-statutory and 37 statutory. The department had a target of 350 houses to be delivered.
Last month, Minister of Human Settlements Mmamoloko Kubayi announced that her department was ready to kick off a 29.7% increase in subsidy quantum for the 2023/24 financial year.
Subsidy quantum is the cost summary of how much the government spends on building RDP houses for persons with disabilities, military veterans, first home finance and social housing.
Siyengo said, however, that one of the challenges identified by the department had been the availability of serviced sites.
"Some of the military veterans have not yet been verified in the database," he added as a further issue.
Siyengo said people that did not qualify for housing or who were not military veterans ended up occupying houses meant for veterans.
A Housing Indaba is being planned with military veterans and the Department of Human Settlement to discuss and resolve the issues associated with housing.
Siyengo said Deputy Minister of Defence and Military Thabang Makwetla has been leading some engagements with provincial human settlements departments to unlock some of the issues identified to be challenges by the Defence Department.
COMPENSATION BENEFITS
The Department of Military Veterans has targeted 15 performance areas, with only five of those targets achieved. The areas of performance were in database, compensation, dedicated counselling, memorial lectures and bursaries.
It explained that this brought the overall achievement of targets against planned benefits to 33% for the financial year.
Socio-economic support, where most of the department's benefits sit, has six benefits, including compensation to military veterans who sustained disabling injuries or severe psychological and neuro-psychiatric trauma and compensation to those who suffer from a terminal disease resulting from their participation in military activities.
The department announced that, per year, 100 military veterans were approved for compensation benefits, with a majority of veterans assessed qualifying for payment.
Siyengo explained that most applications for the benefit came from men. The department stated that going forward female military veterans will be proactively targeted.
A total amount of R6.7-million has been paid by the department in compensation benefits.