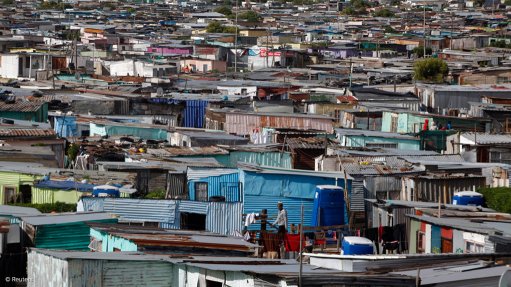 Photo by: Reuters
The Democratic Alliance (DA) condemns the slow response from KwaZulu-Natal's (KZN) Human Settlements Department and the eThekwini Municipality following two recent devastating fires at the Kennedy Road informal settlement.
Three weeks ago 105 informal homes where burnt to the ground. Despite this, no building material has yet been provided by the City's Disaster Management for those families who lost everything.
The situation has now been made far worse, with another fire at the weekend which destroyed a further 483 informal homes, leaving hundreds of families homeless and in dire need of assistance.
According to DA eThekwini sources, the City has only offered building materials for 10 houses. As a result of pure desperation, community members have now invaded 45 houses within the nearby Dodoma Housing Project.
Many of these houses are still under construction, with the City having fallen way behind schedule and the delivery date being moved back numerous times. The last promise from the Department was that they would be handed over in June this year – a date that has long come and gone.
Kennedy Road, located next to the N2, is a constant reminder of the ANC's failures, with the community long having been plagued by natural disasters and other upheavals. Yet it appears that their plight is being dismissed by both the ANC-led municipality and provincial government.
Instead, it has been left to the surrounding community who have stepped in, showing the true spirit of Ubuntu, with many coming to the aid of this community. The DA thanks them for showing that unity and care still exists in a City where leaders would rather divide the people.
We also applaud the swift actions of our own representative on the ground, Ward 25 Councillor Hannif Hassan (DA) who has intervened and interacted with a community that is understandably extremely worried and angered by the situation.
The situation in Kennedy Road cannot continue. The DA calls on KZN Human Settlements MEC, Jomo Sibiya to urgently intervene and ensure that steps are taken by using the much underutilised Informal Settlement Upgrade fund. In addition, we call on him to urgently complete the Dodoma Project.
Kennedy Road must be made safer for its residents and the provision of housing must be fast-tracked so that residents are afforded the opportunity to live with some dignity.
Issued by DA KZN Spokesperson on Human Settlements Martin Meyer