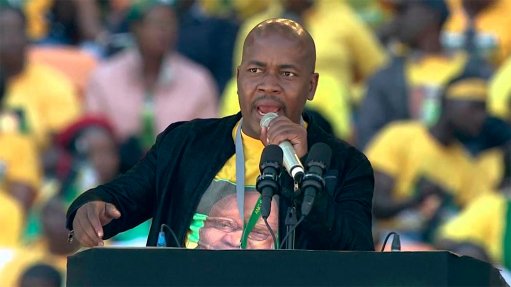 ANC Ekurhuleni chairperson Mzwandile Masina
The African National Congress's (ANC's) Ekurhuleni chairperson Mzwandile Masina has said he will voluntarily resign as a councillor in the region.
Earlier this month, the ANC's Gauteng leadership said Masina would face disciplinary action for allegedly defying an instruction to withdraw a motion of no confidence against the Democratic Alliance's Ekurhuleni Mayor Tania Campbell in October.
Masina is also expected to offer a public apology to members of the ANC.
"The PWC wishes comrade Mzwandile well on his endeavours and thanks him for leading one of the most stable, innovative and well run municipalities for the past 5 years as a Mayor. The City of Ekurhuleni under the stewardship and exemplary leadership of comrade Mzwandile Masina and his collective was a model for good governance," said ANC Gauteng provincial secretary Thembinkosi Nciza.