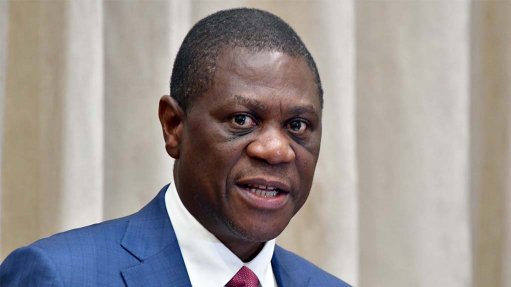 Deputy President Paul Mashatile
Deputy President Paul Mashatile on Friday expressed his condolences to the family of Tiego Moseneke following his passing on Wednesday evening.
Moseneke, brother to retired judge Dikgang Moseneke, together with Mashatile, fought during the liberation struggle. Mashatile hailed him a fearless freedom fighter.
Mashatile said he respected Tiego's intelligence and political and business acumen.
He considered Moseneke a "brother, comrade, and an advisor" and revealed that he had consulted Moseneke when he was approached to avail himself for Deputy President.
"His overall contribution to society as an activist, lawyer, and businessman will leave a lasting legacy that would benefit generations to come. With Tiego's passing, we have lost a measured man with a lucid mind who remained an activist until his last day. We, too, will continue to reminisce about the time we shared with him in prison, in the trenches, underground as well as post 1994," said Mashatile.