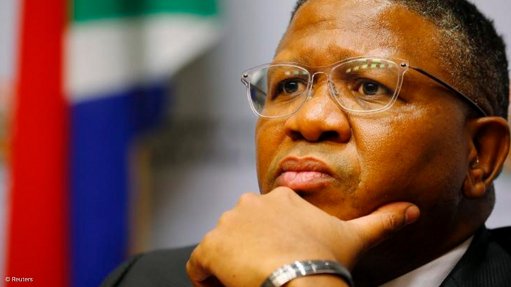 Police Minister Fikile Mbalula
Photo by: Reuters
The majority of farmers in South Africa are not racist and should continue to do their work without fear, Police Minister Fikile Mbalula said on Wednesday.
"It is our programme of action, from the minister's point of view, to ensure there is safety in rural areas and we protect our farmers," Mbalula said.
He was addressing the media at the South African Police Service (Saps) head office in Pretoria, following a meeting with AgriSA to discuss the national rural safety programme.
Mbalula announced that SAPS has partnered with AgriSA in an effort to end farm attacks in rural areas.
"There will be, from time to time, episodes that play themselves out in terms of racist attacks… but we must understand that the majority of our farmers are not racists.
"There are rotten potatoes, where from time to time they play themselves out in different episodes, which we agree, and we condemn, but that is not the total reflection to say the community of farmers in the republic of South Africa is a bunch of racists. They are not and we need to be clear about that."
He said the community of farmers should "flourish and continue to do their work, without any fear of criminality".
Mbalula also said that the police and AgriSA would sign a memorandum in order to highlight plans for safety on farms and in rural areas.
AgriSA CEO Omri Van Zyl said Mbalula's commitment and "no nonsense" attitude was encouraging.
"One life lost in agriculture or in South Africa is one too many," he said.