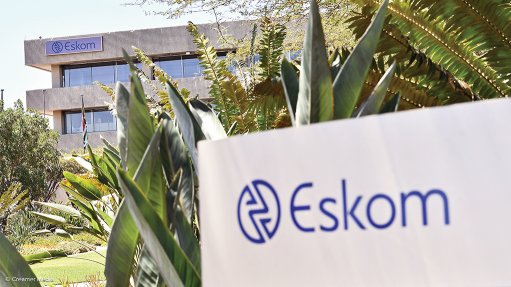 Photo by: Creamer Media's Donna Slater
Thanks to diesel supplied by PetroSA, Eskom will be able to reduce load shedding to Stage 3 from Stage 4 during the night, Eskom said. This is expected to last until Monday morning.
The lifeline from PetroSA was supplied after Eskom recently ran out of funds to pay for diesel, which it uses to supplement generation capacity.
Daytime load shedding will be maintained at Stage 2 from 05:00 - 16:00 daily until further notice.
Since Wednesday afternoon, a generating unit each at Grootvlei, Kendal and Tutuka power stations were taken offline for repairs, Eskom said. Another four units were taken offline at Camden power station to repair a water leak on a line that supplies auxiliary cooling water.
A further three units at Kusile power station are offline due to October's duct failure and are expected to remain offline for months. Koeberg's unit 1, meanwhile, will generate at reduced output for the next three weeks.
However, a generating unit at Hendrina was returned to service.
Eskom has 6 000 MW out on planned maintenance, with another 14 160MW out on breakdowns.