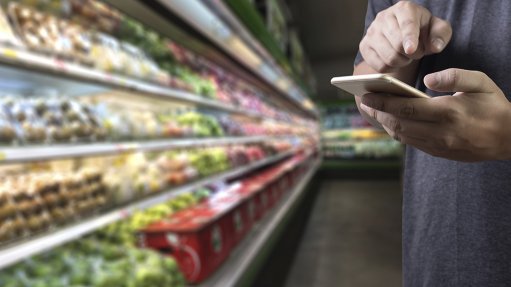 In its latest 'Food Inflation Brief', covering December, the Bureau for Food and Agricultural Policy (BFAP) has warned of the consequences of the continuing, rotating, scheduled power cuts (called loadshedding) on the South African agricultural and food sectors.
"The impact of loadshedding on the economy and the food system is severe," it affirmed. "Loadshedding increases costs directly, and indirectly through higher rates of wastage and spoilage within food chains. Financial results from several food companies indicate that fuel expenses to run generators during loadshedding are skyrocketing. These costs cannot be absorbed in the chain and are to a large extent passed on to consumers. In fact, we expect that loadshedding will be a key factor that prevents South Africa from following the global trends of decreasing food price inflation during 2023."
Regarding the country's food and non-alcoholic beverage (hereafter, food) inflation last month, in year-on-year (y-o-y) terms that came to 12.4%, and contributed 2.1 percentage points to the consumer price index headline inflation figure of 7.2%. However, December's y-o-y figure did mark a slight deceleration in food inflation, being 0.1 percentage points less than the equivalent figure for November last year. The deceleration was more obvious in month-on-month (m-o-m) terms: in December, food inflation came to 0.4%, whereas the equivalent figure in October had been 0.9%.
The y-o-y inflation rates for the various food categories varied widely. From highest to lowest, these were – oils and fats, 22.4%; bread and cereals, 20.6%; vegetables, 12.5%; fish, 10.4%; milk, cheese and eggs, 10%; meat, 9.7%; non-alcoholic beverages, also 9.7%; sugar and sugar-rich foods, 9.1%; and fruit, 1.6%. In m-o-m terms there was also much divergence. Again from highest to lowest, the figures were – fruit, 2%; vegetables, 1.4%; bread and cereals, 0.8%; sugar and sugar-rich foods, 0.6%; meat, 0.5%; fish, also 0.5%; and non-alcoholic beverages, 0.2%. Milk, cheese and eggs actually experienced m-o-m deflation of 0.6%, and oils and fats a deflation of 0.4%. The BFAP noted that m-o-m meat price inflation had been relatively low in December 2022 (it had been 1.2% in both December 2020 and December 2021) because meat prices had already been high going into that month.

The specific food items which experienced y-o-y inflation higher than 10% last month were (in the order and breakdowns given by BFAP) vegetables (onions, spinach, broccoli, lettuce, peppers, canned vegetables, cucumber, tomatoes, cabbage, frozen vegetables, carrots), fruit (papaya, oranges), pork (ham, bacon), beverages (coffee, tea, fruit juice), starch-rich foods (maize meal, wheat flour, white bread, brown bread, breakfast cereals, baked goods, pasta), fats and oils (vegetable oil, brick margarine), beef (T-bone, corned beef, brisket, offal), legumes (canned baked beans), sugar-rich foods (no breakdown given), chicken (giblets, frozen non-individually quick-frozen [IQF] portions), dairy (milk), and fish (canned pilchards, canned tuna). Those food items which experienced y-o-y inflation from 6% to 10% were legumes (peanut butter, dried beans), mutton/lamb (neck), beef (mince, chuck), eggs, dairy (powdered milk, yoghurt), granular sugar, vegetables (pumpkin), pork (fillet), fish (frozen fish fingers) and chicken (IQF portions).
The price of the BFAP thrifty healthy food basket (THFB) came to R3 352 in December. This was a 12.8% increase, y-o-y, or, in monetary terms, R380 more expensive than in December 2021. In m-o-m terms, the rise was 0.9%, or R30. The THFB is composed of 26 food items from all the food groups, nutrionally balanced, and designed to feed a family of two adults and one older and one younger child for a month. A family of this structure, earning two minimum wages and benefitting from child grants and school feeding, would have had to spend 32% of its total income to buy such a THFB last month; in October, it would have taken 31.5% of their income.
"Although the overall inflation rate in South Africa has decreased over the past six months, albeit rather modestly, food inflation remains sticky," warned the BFAP. "This is the result of several supply shocks in various agricultural commodity and livestock markets around the globe. These shocks have, in turn, also filtered through to the local market." These shocks included war and droughts, in different key agricultural regions of the world.