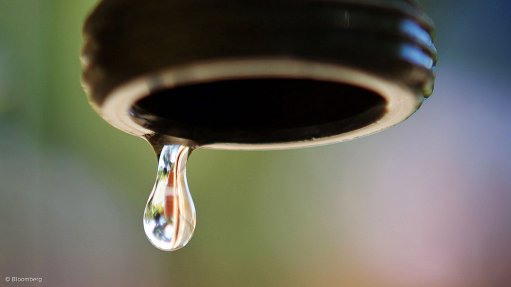 Photo by: Bloomberg
The DA in Limpopo calls on Health MEC Phophi Ramathuba and COGHSTA MEC, Bhasikopo Makamu to ensure that they intensify the province's response in order to prevent a Cholera Outbreak. This follows the province's first confirmed case.
A joint meeting with Vhembe District Municipality (VDM) and the departments of Health and COGHSTA earlier this week resulted in the commitment that VDM will focus water tankers to health institutions in the district and will undertake regular water testing.
To ensure that residents are sold clean drinking water, the municipality also undertook to sell water to private service providers.
COGHSTA should also ensure that maintenance work is done on the water and sanitation infrastructure and provision of clean water to health institutions is carried out by relevant municipalities in high risk areas.
The DA also notes efforts by the health department to strengthen surveillance, conduct awareness campaigns and the high alert for cases especially in Vhembe and Waterberg region.
The DA will continue to monitor this situation in the province and urges residents to ensure they only consume clean drinking water, practice good handwashing hygiene, and food safety practices. Any person presenting symptoms of Cholera like Diarrhoea and vomiting should go to a clinic or hospital immediately.
Issued by Risham Maharaj MPL - DA Limpopo Spokesperson for Health