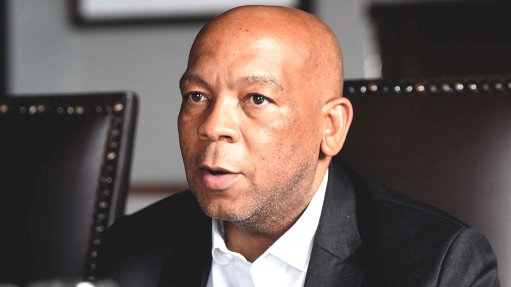 Electricity Minister Dr Kgosientsho Ramokgopa
The Presidency insists that the transfer of responsibility for Section 34(1) of the Electricity Regulation Act to Electricity Minister Dr Kgosientsho Ramokgopa "provides the Minister with a powerful tool to address South Africa's current energy shortfall, by directing the actions that are required to build new generation capacity".
However, it has also confirmed that these powers effectively enable him only to issue a determination that new generation capacity is needed in order to ensure security of energy supply.
While this includes the amount and type of new capacity that should be procured, as well as the manner of procurement, President Cyril Ramaphosa's proclamation of the transfer of powers, implemented in line with Section 97 of the Constitution, follows the Gazetting of several determinations by Mineral Resources and Energy Minister Gwede Mantashe.
These include determinations allowing for the public procurement of some 28 GW of renewables, gas and battery storage capacity by 2030 in line with the Integrated Resource Plan of 2019, as well as more recent determinations allowing Eskom, once the regulator's concurrence is secured, to proceed with emergency and cross-border procurement programmes.
In terms of Section 34(2) of the Electricity Regulation Act, Mantashe will continue to be in charge of the procurement process of new generation capacity, which is carried out by the Independent Power Producer Office (IPP Office).
In addition, the Presidency has confirmed that the IPP Office will remain responsible for implementing various initiatives outlined in the Energy Action Plan.
Likewise, all matters related to energy policy generally, such as long-term energy planning, regulation, fuel price determination, petroleum and gas policy, pipelines and licensing thereof, will remain with Mantashe.
The Presidency has also confirmed that Public Enterprises Minister Pravin Gordhan remains the shareholder representative for Eskom.
"This includes appointing the Eskom board, and overseeing the restructuring of Eskom into three separate entities for generation, transmission and distribution," the Presidency says, adding that Gordhan's current focus is on completing the establishment of the National Transmission Company of South Africa.
"The current assignment of powers aims to empower the new Minister to direct and coordinate the implementation of the Energy Action Plan, without disrupting the routine work of government or requiring changes to personnel and institutions," the Presidency outlines.
The Presidency also insists that the division of responsibilities will allow Ramokgopa to apply a dedicated focus to the immediate crisis response, while other functions remain with the relevant Ministries.
"Through the National Energy Crisis Committee, the Minister in the Presidency responsible for Electricity will oversee implementation of the plan announced by the President in July 2022, and ensure that all government departments and agencies, as well as Eskom, implement the actions for which they are responsible."