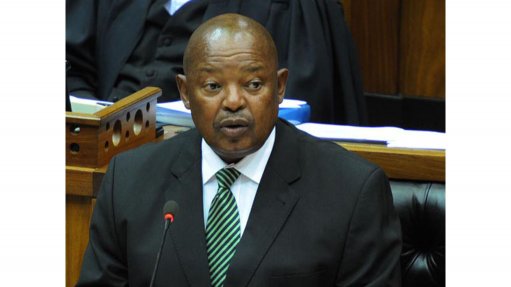 Cope leader Mosiuoa Lekota
South Africans will be killed should government go ahead and expropriate properties without compensation, Congress of the People (Cope) leader Mosiuoa Lekota said on Wednesday.
"I am convinced that if South Africans allow the majority in that Parliament to take people's properties forcefully...then blacks, Indians and whites are going to be killed...in all sections of our population, there will be people who will get killed in this country," Lekota told reporters in Johannesburg.
"We would be allowing that if we vote for men and women who are going to be adventurous and act recklessly...as some of the speeches I heard there at UNISA. Hence, I said those of us who fought for this Constitution will not allow this...we will resist as best as we can."
Lekota, a former African National Congress (ANC) cabinet minister and who was incarcerated at Robben Island along with many other anti-apartheid struggle stalwarts, sought to clarify his views on the impending land expropriation bill adopted by Parliament. This comes after he was booed on Monday during a debate on land at the University of South Africa's main campus in Pretoria.
Lekota told the audience that the land was not stolen from black people, but was won through battles and wars.
"You cannot say land was stolen, that is belittling...we fought for our freedom. We fought nine battles, defending ourselves. There is no British army commander who even to this day, can claim that he defeated Basitho and reached the top of Thaba Bosiu mountain [in Lesotho]."
He said government was in charge of enough land that it can release to people instead of expropriating land from its owner.