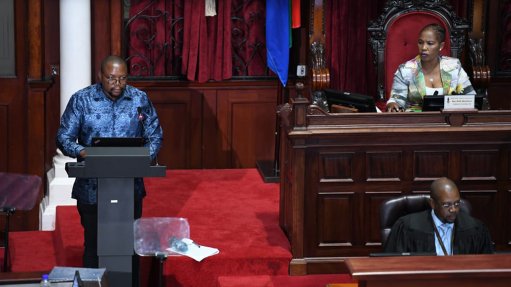 KZN MPL Mpume Zulu during a debate budget vote
Honourable Members
I rise to commend the Premier for presenting a very clear Policy Statement with achievable targets.
In particular, as the African National Congress, we understand the importance of this Budget Vote in the history of this province.
This is the first Budget Vote after the coronation of ISILO Samabandla – Misuzulu kaZwelithini.
At this stage, I therefore wish to pause and pay tribute to the King of the Zulu nation.
Bayede !!!!
The people of this province will be happy to know that their government, which they elected democratically, recognizes the important role played by the King in this province.
full Speech Attached