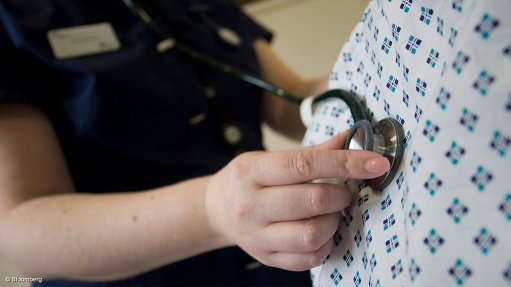 Photo by: Bloomberg
The DA appeals to the courts to summon former KwaZulu-Natal Health MEC, Sibongiseni Dhlomo, now Deputy Minister of Health, on the matter relating to alleged fraud and corruption in the purchase of three multi-million Rand "mobile hospitals" during his tenure.
The move comes after several former high-ranking KwaZulu-Natal (KZN) Department of Health (DoH) officials including two former Heads of Department appeared in court yesterday on related charges.
The DA welcomes the court appearances. They are long overdue given that we first laid criminal charges (view here) at the beginning of 2020.
At the time, the DA also handed the matter over to the Office of the Public Protector (PP) for investigation. Their report on the matter was – unsurprisingly – damning and it was based on these findings that we proceeded to proffer charges.
The DA has always maintained that executive authorities within government departments should never be absolved of accountability, particularly when it comes to large-scale criminal activities on their watch.
In this case, former KZN Health MEC, Sibongiseni Dhlomo refused to respond to all lawful means by the DA to obtain answers. The question is: What was he trying to hide? Plausible deniability in our context must be rejected precisely because it has become habitual in the corridors of this ANC-run government.
The time has come for the Deputy Minister to come clean. This is his opportunity to either be acquitted - or not. Alternatively, those officials implicated must tell the truth about any involvement of political principals in this criminality. If they believe that they are the scapegoats, then they must say so.
The DA remains committed to ensuring full accountability from this ANC-run government. Taxpayers money can no longer be used indiscriminately. The people of our country and our province deserve more.
Issued by Edwin Baptie, MPL and Dr Imran Keeka, MPL -