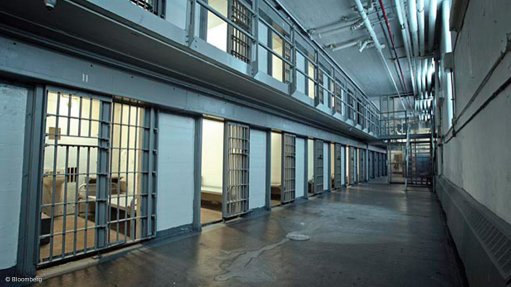 Photo by: Bloomberg
Portfolio Committee on Justice and Correctional Service chairperson Gratitude Magwanishe on Wednesday welcomed the arrest and return of fugitives Thabo Bester and Dr Nandipha Magudumana to South Africa.
The pair were arrested in Tanzania after trying to flee the country. They have been brought back to South Africa under heavy police presence.
Bester, who allegedly staged his death and escaped Mangaung prison in 2022, was taken to the Kgosi Mampuru correctional facility in Pretoria.
Magudumana faces charges of fraud, aiding and abetting Bester and murder and violation of bodies.
"We trust that the responsible authorities will fulfill their obligations in ensuring that all those responsible for the Bester escape are subjected to due process, and that they adequately explain themselves. But also ensure that this is the last occurrence of this shameful incident for the entire justice portfolio," said Magwanishe.
The committee is currently conducting a two-day hearing into the matter where testimonies are expected from Justice Minister Ronald Lamola, the G4S company which is managing the Mangaung prison, Police Minister Bheki Cele and the Judicial Inspectorate for Correctional Services.
Magwanishe said that South Africans should feel safe in their country and that their security should not be compromised.