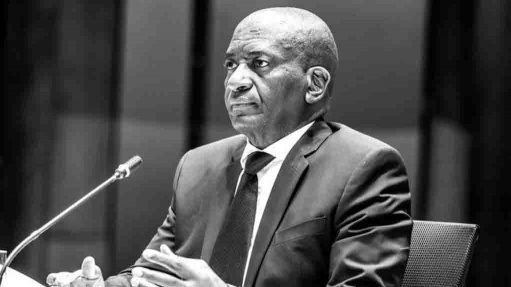 Judge Elias Matojane
The Judicial Service Commission (JSC) has chosen five candidates to recommend to President Cyril Ramaphosa for vacancies on the Supreme Court of Appeal (SCA) Bench.
After hours of gruelling interviews, judges Glenn Goosen, Pieter Meyer, Daisy Molefe, Sharise Weiner and Elias Matojane made the cut, the commission announced on Tuesday evening.
The five were among 11 candidates who vied for positions on superior court Benches.
Matojane was in the hot seat on Tuesday afternoon.
News24 reported that EFF leader Julius Malema asked him if the incarceration and rehabilitation of older people benefitted society.
The judge told Malema that his job presented complexities and that he was there to evaluate facts from all sides - not to speculate.
Last year, Matojane ordered that Zuma return to jail after ruling against the decision of former national commissioner of correctional services Arthur Fraser to release Zuma on medical parole.
Matojane said Fraser acted unlawfully. He later granted Zuma and the correctional services department leave to appeal his ruling, and said a different court might be lenient on the basis of the former president's old age and ill-health.
Judges Piet Koen, Eldrid Smith and Bashier Vally, among others, did not make the cut.
Koen, a KwaZulu-Natal High Court judge in Pietermaritzburg, was interviewed on Monday and responded to criticism levelled against him by the former chief justice, Mogoeng Mogoeng.
During the JSC interviews in April 2021, Mogoeng said he was disappointed by Koen's 2016 meeting to discuss cost-cutting measures. At the time, Mogoeng said Koen's conduct made him wonder how he became a judge and that he treated members of the public poorly.
In response, Koen said he was disappointed and that his colleagues did not share those views.