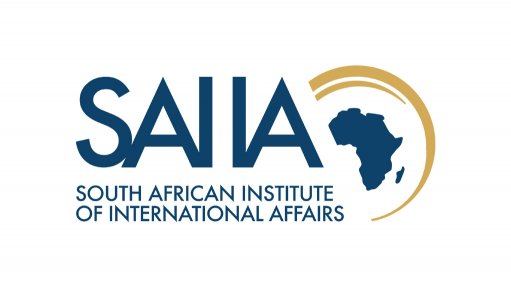 In a midnight press-release, President Zuma announced the results of his latest cabinet re-shuffle, that predictably included the sacking of the country's revered Minister of Finance, Pravin Gordhan.
The move, which also resulted in the axing of four other ministers and six deputy ministers, has already been received with uproarious distress across large swathes of South African civil society, business and the country's political and thought leaders. On the morning of 31 March, just hours after the announcement, the hashtag #CabinetReshuffle was trending – amplifying the dissent of millions of ordinary South Africans. While this decision will undoubtedly damage the country's flailing economy, it is also an opportune moment to consider the impact it is having on South Africa's standing as an emerging power.
So-called 'emerging powers' draw on their rising economic power, concomitant soft power and their improved development status, to position themselves on key debates in the international stage. Although principally a grouping of rising economies, they are known to use their relative power to project influence in their region and to advocate for a more equal world order. Their steadfast determination to provide an alternative 'southern' voice in shaping global governance, calling for reform and greater equality of marginalised voices, have been some of the normative lynchpins that define this category of countries.
South Africa's remarkable transition to democracy in 1994, bestowed upon it considerable moral authority in the world, affording it the ability to speak out about egregious human rights abuses, abuses of power in world affairs, and the marginalisation of the world's poor, sick and vulnerable. Its spearheading of continental reforms, the introduction of the New Partnership for Africa's Development (NEPAD) and the African Peer Review Mechanism (APRM) emphasised the country's role as an advocate for transparency, accountability, governance and responsible leadership. In 2010, when South Africa was granted membership of the elite grouping of emerging powers, the BRICS, it was lauded as a coup for the country's diplomacy and soft power.
Propelled by the power of its ideas, South Africa has a tradition of advocating a world view that hinges on the example that it is able to set through its own actions. This is typified in the decision by former President Nelson Mandela to stand down after his only term in office, at the end of his tenure in 1999. By working hard to exemplify the model of a successful, transparent and open democracy, South Africa has been able to project its voice, and stamp its mark on global developments in furtherance of a more just and equitable world order.
This soft power is crucial for entrenching South African leadership on the continent where its dominant economy is often regarded as hegemonic. Yet, the current iteration of South African leadership seems incapable of cultivating this soft power, generating concerns about its ability (let alone determination) to lead a developmental agenda on the continent.
South Africa's handling of the AU Commission Chair election in 2012, which Dlamini-Zuma won, impacted on the country's image, given the manner in which the country campaigned for her seat. So contentious was the campaign process that it stirred up long-standing linguistic and geographic divisions. These issues continued to plague Dlamini-Zuma's tenure, sowing division and eroding confidence in South Africa as a capable African leader.
The recent reshuffling of cabinet, which has led to the firing of some ministers who are widely perceived to be acting with integrity, eschewing personal aggrandisement, will have dire consequences for the economy in the short run. The longer-term damage to South Africa's reputation and moral authority is devastating for any ambition it may have to garner continental support to achieve the developmental objectives set out in its Agenda 2063 as well as the UN's Sustainable Development Goals.
South Africa's flatlining economy, diminishing voice and flailing soft power raise concerns for how long the country can ably speak out with authority on inequality, accountable governance and the need for global reform. For as long as the government is seen to be mired in President Zuma's attempts to consolidate and cling to power, South Africa is certain to lose its hard-won footing on the international stage. It is time to ask those gatekeepers to power, those who have the ability to enforce change from within the ANC: Is this really the South Africa that we want?

Written by Aditi Lalbahadur is the Programme Manager of the Foreign Policy Programme at the South African Institute of International Affairs.